Thuk, Cambodia
I joined MAG when I left school at 18, that was five years ago. A friend told me MAG was hiring deminers and I applied. I almost missed the deadline as I found out late, I put my application in at 5pm on the last day. I was very happy to get the job and I have been able to support my family who are poor farmers. We found a lot of unexploded ordnance (UXO) on our land and relatives would even bring bombs to the house. Some were kept outside in a pile; others were inside the house.


Someone in the village told my parents that they were in fact very dangerous. My father carefully took them all and put them next to a termite mound. He told me, I was about ten then, and my brother and sister to stay away from them. I think it was about five years later that MAG came and destroyed them. There were so many, and it was a big explosion.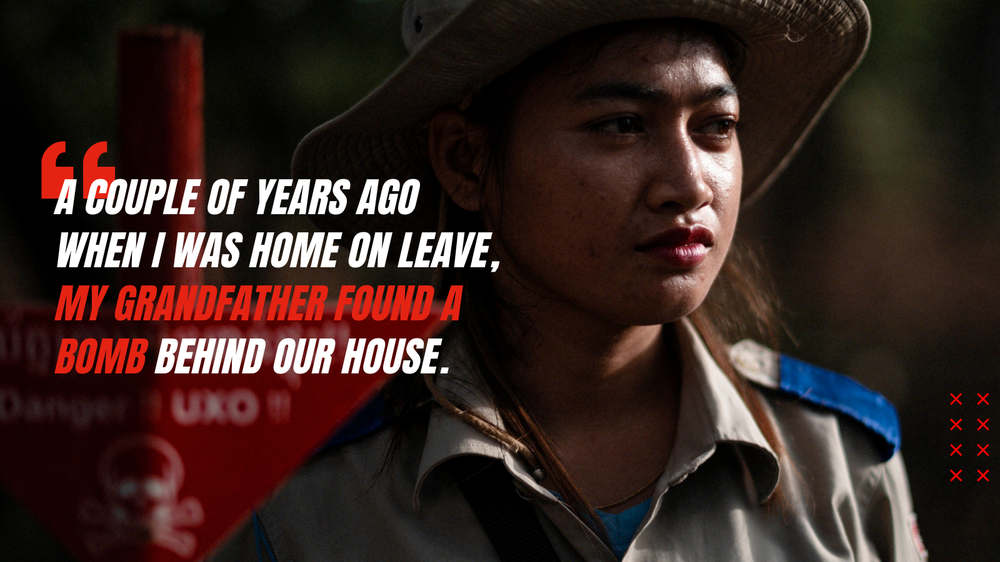 I worked as a deminer for two years and was then promoted to deputy team leader. My family are so proud of me and what we do. It is a great job – helping people, saving lives. Communities can farm safely when our work is done. Also supporting my family is very important. I only take 20% for myself, the rest supports my family and helps my younger sister go to school.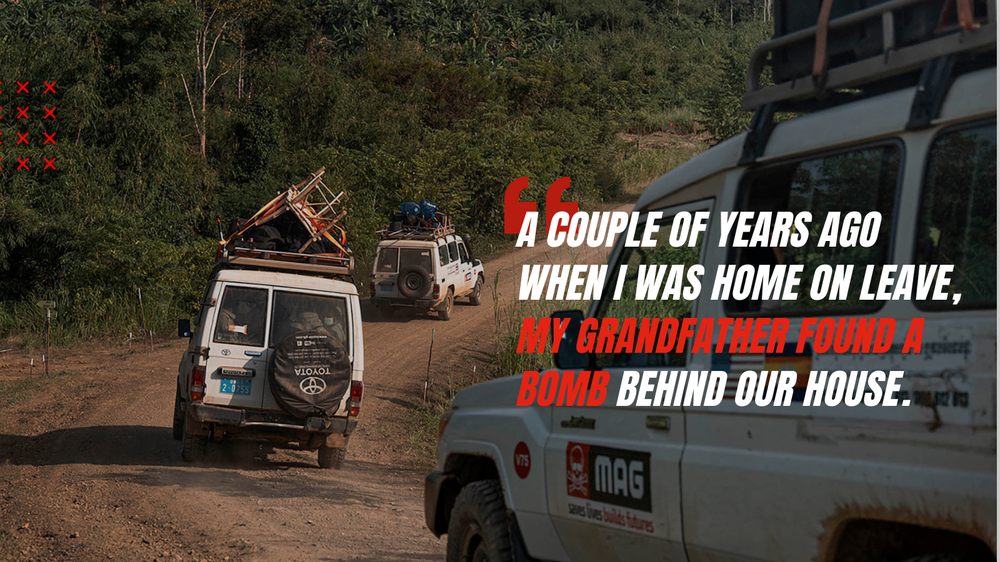 The most important aspect of my job is safety. I must make sure the teams are working as they should be, following the procedures. This keeps people safe. The job can be dangerous, so this is very important. I try and support the staff I manage as much as I can, supporting them and helping them where I can.

Find out more about our work in Cambodia here.