Cambodia is one of most heavily contaminated countries in the world, with landmines, cluster munitions and other unexploded weapons affecting every one of the country's 25 provinces as a result of the conflict between the Khmer Rouge, the Government of Cambodia and other factions.
MAG has worked in Cambodia for more than 25 years, clearing minefields and cluster munition-contaminated areas and helping communities to stay safe.
The widespread presence of landmines and other explosive items is causing death and injury and restricting land access in Cambodia more than 20 years after the end of the conflict. Unexploded bombs continue to be a particular danger and a massive cluster bomb problem haunts the east of the country. Over 64,000 people have been killed or injured by explosive items since 1979, and there is still an average of one death or injury every week in Cambodia.
Due to the work of the mine action sector, accidents have fallen year on year, but landmine contamination continues to block safe access to land that could be used for agriculture, schools, housing for resettlement, infrastructure, and water access.

My life is better now,

I didn't think it could be as good as this. I can support my family and send my child to school.

Um Kheav HeangCambodia
Cambodia is one of MAG's longest running programmes. For over 25 years, we have cleared the country of landmines, cluster munitions and other unexploded bombs.
In the west of Cambodia, MAG responds to the threat of landmines and unexploded grenades, mortars and other weapons within Battambang and Pailin provinces. On the eastern side of the country, in Ratanakiri, we clear land of unexploded bombs, many of which are left over from the millions of cluster munitions dropped during the Indochina War. We are the only international mine action organisation working in eastern and western Cambodia.
MAG uses a mixture of manual and mechanical clearance teams, deploying resources to suit the type of contamination and terrain and also uses locally-trained mine detection dogs which help to speed up the clearance process. In Cambodia we also use roving teams which respond quickly to community reports of unexploded bombs found on the land.
The rural population in Cambodia is largely poor and dependent on agriculture for livelihoods. The most common cause of casualties is where people find unexploded bombs or landmines when preparing ground for farming or other development activities.
Clearing landmines and unexploded bombs has significant and permanent benefits for Cambodia. Our work helps people live a life free from danger and fear, and releases safe land back to communities so they can feed their families and earn a living.
Our results in 2022
Land released by deminers, dogs and machines
10,860,774sqm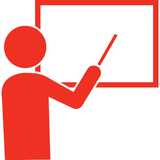 Risk education sessions
3,015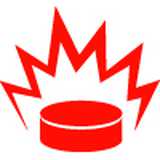 Landmines & unexploded bombs destroyed
5,217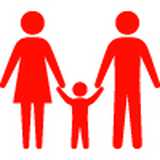 People directly supported
38,405