In the final week of November, MAG reached the amazing milestone of 10,000 landmines cleared in Lebanon's "Blue Line" area. Since beginning work on this southern border area in April 2017, MAG has removed more anti-personnel landmines in Lebanon than anywhere else we work in the world, approximately one mine for every 16 square metres.
"Clearing 10,000 mines in such a short time is a huge achievement," says Mark Russell, MAG Lebanon's Technical Operations Manager. "That's 10,000 lives potentially saved and none of it would have been possible without MAG's dedicated staff, our donors, and the Lebanese authorities and I'd like to take this opportunity to thank them all."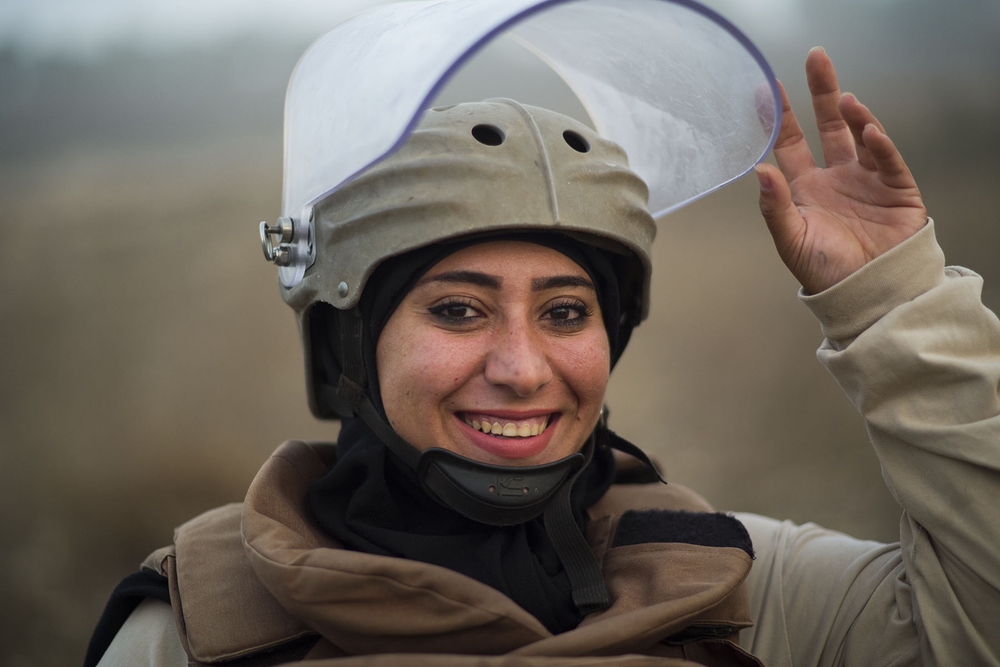 The Blue Line stretches almost 120km along Lebanon's southern border and originally comprised of around 400,000 landmines. The minefields are dense, cutting through fertile agricultural land that has remained off limits for communities.
Using both people and machines, MAG is removing landmines and returning desperately needed land at an ever-increasing rate, working in partnership with the Lebanon Mine Action Center and other organisations to incorporate new technologies and approaches to accelerate this work.
People like Hassan Hmade (pictured below) from the town of Meiss Al Jabal, where there are 51 minefields, eagerly await access to this land so they can grow wheat, olives and other crops.
"We can finally grow crops again without risking our lives" - Hassan, Farmer
"Landmines ensure that local people continue to live in fear, knowing that one misstep could result in a devastating accident for them or their children," says Dave Willey, MAG's country director for Lebanon. "It's hard to imagine being afraid every time you leave your house but this is how people on the Blue Line have been forced to live until now."

MAG's ongoing clearance efforts on the Blue Line are not possible without the generous support of the governments of Japan, the United States, Sweden, Norway and the United Kingdom.