Vietnam remains one of the world's most contaminated countries, with an estimated 800,000 tons of unexploded bombs left over from the war that ended nearly 50 years ago.
MAG's ultimate goal in Vietnam is to reduce the risk of landmines and unexploded bombs and release land back to communities to support socio-economic development.
Although a considerable effort has been made by local people, humanitarian organisations and the Vietnamese government, unexploded bombs continue to put communities at risk. They also hinder access to safe land required for housing, agriculture, infrastructure, and community development.
As a consequence of intense fighting and heavy bombardment during the war, the provinces where MAG works are among the most affected by cluster munitions and other unexploded bombs in Vietnam.

"The digital risk education project is an exciting project taking advantage of the opportunities new technologies offer.

Our lifesaving messages delivered through social media networks can reach men, women and teenagers living in remote areas and still living on land contaminated with explosive remnants of war.

The project allows us to tremendously increase our reach and increase the impact of our lifesaving work.

Helene Kuperman,former MAG Vietnam Country Director
MAG has been clearing unexploded bombs in Vietnam for more than 20 years, firstly in Quang Tri province in 1999 and then expanding to Quang Binh in 2003.
MAG also provides explosive ordnance risk education sessions to the communities most at risk, particularly farmers and children. The aim of these activities is to ensure that communities contaminated by unexploded bombs are briefed on how to stay safe in dangerous areas. Our teams encourage members of the community to report dangerous items in the right way, in collaboration with provincial mine action coordination authorities. We then respond to any requests from the authorities to remove and destroy items that pose an immediate threat to lives and negatively affect community activities.
As a result of MAG's work, millions of square metres of land have been released back to communities. These can now be used again for agriculture, schools, medical clinics, roads, community flood protection facilities and many other development projects. We carry out this work in collaboration with the national mine action authorities, and in support of the Government of Vietnam and its development goals.
In recent years, MAG has strengthened its in-person risk education activities by adding a digital element. This has proven to be a cost-effective way of reaching large numbers of people online. In 2021, MAG reached 1.1 million people with lifesaving messages delivered through social media. The impact of this approach is demonstrated by stories such as Sy's. Sy discovered a cluster bomblet on his family's land and knew how dangerous it was - his neighbour was killed by a similar device in 2011. At the time, Sy did not know what to do and left the device untouched. He remained worried though, as locals use the area for mushroom picking. Sy is a regular Facebook user and saw one of MAG's messages that prompted him to call the reporting hotline. Less than 48 hours later, MAG teams arrived at his home to safely clear the device.
Our results in 2021
Land released by deminers and machines
34,350,940sqm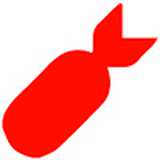 Landmines & unexploded bombs destroyed
13,268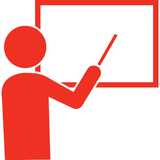 Risk education sessions
391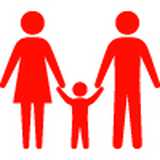 People directly supported
46,590