Our community liaison staff are the eyes and ears of MAG. They go into communities to find out the extent of landmines and other unexploded bombs, and how they are affecting people's lives. This enables MAG to better target our resources to the areas of greatest need.

Our teams also inform communities about planned demining activities, and the exact locations of marked or cleared areas. They then follow up afterwards to ensure that all of a community's requirements are met.
In the late-1990s, MAG was the first organisation to carry out community liaison, and it is now seen as integral in combating the threat of landmines and unexploded bombs.

Often our work in an area will begin with our staff contacting and talking with people in a community, to find out the level of contamination in the area and how well the population understands the problem.

The exchange of knowledge helps us to be sensitive to the specific needs of each society and to respond to different vulnerabilities, especially among women and girls.
Our teams also work with displaced people and refugees to support them in addressing the risks they might encounter once they can return to their homes.
We provide risk education
Risk education aims to reach the greatest possible number of people with potentially life-saving information on how to recognise, avoid and report threats. This is particularly important for children and returning communities.

These safety sessions may include how to recognise landmines, how to report a dangerous item, what to do in an emergency, the known areas of contamination, and more.
Raising awareness of the threat and working directly with communities helps change behaviours, reducing the risk of death or injury.
The sessions are designed to be gender and age appropriate, context-specific and to address risk-taking behaviours that can lead to accidents.
Almost half of victims of landmines and unexploded bombs are children. A child's ability to correctly identify a landmine or other explosive weapon could save their life.
We've developed puppet shows and interactive games to engage and teach children about the risks in fun and engaging ways that could keep them safe for the rest of their lives.
Using radio, billboards, television (such as this video for Syrian refugees at risk from unexploded bombs), SMS messages and emergency hotlines, we ensure those most in danger are aware of the risks and how to avoid them.


We pioneer new approaches
We continue to innovate to find the most effective solutions to keep people safe from landmines and unexploded bombs. Our new project with Facebook and the US government expects to reach 9.5 million people in Iraq, Lebanon, Somalia and Vietnam. Using social media enables us to have an impact on high numbers of people, including younger audiences which may have otherwise been harder to engage.
Over the past few months, we've been working with the Arab Puppet Theatre Foundation to develop our latest risk education project using shadow puppets. The films are now being shown in Vietnam and Iraq, and we're rolling them out in more communities in the coming weeks to help keep even more people safe.

Find out more in our video below.
My new skills make a big difference. People are very grateful because this could

save their lives

- and that makes me very happy.

Htoi RaCommunity liaison team leader, Myanmar
Our results in 2022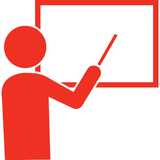 Risk education sessions
32,000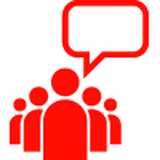 Risk education beneficiaries
439,000