MAG has worked in Nigeria since 2016 and now addresses the humanitarian crisis in the north-east of the country through risk education to refugees and internally displaced people.
Since hostilities began in 2009, north-east Nigeria and adjacent Cameroon, Chad and Niger have faced a humanitarian crisis with 20,000 people killed and 14.9 million others affected. An estimated 7.7 million, including 4.3 million children, need humanitarian assistance – particularly in Borno State. To date, 1.6 million people have been internally displaced and 200,000 people are refugees in neighbouring countries. More than 900,000 people could not access humanitarian support as of December 2017.
Conflicts between non-state armed groups, including Boko Haram, and security forces have left a large amount of locally-produced landmines and unexploded bombs.
Casualties continue to rise as civilians in vehicles are injured or killed when they drive over improvised landmines, while people on foot activate them when farming, playing or fleeing from villages.
From 1 January 2016 to 31 March 2018, MAG recorded 439 casualties from landmines and unexploded bombs in north-east Nigeria.
It's estimated almost seven million weapons are held in Nigeria, the majority belonging to civilians. These locally-produced and relatively cheap weapons are often used illegally and can be trafficked through porous borders to fuel other regional conflicts.

MAG's lessons make us aware of the dangers. We can be more confident now and the information will

help us to be safe.

YakennaNigeria
MAG's risk education activities encourage at-risk populations to adopt safe behaviours to avoid accidents involving mines and unexploded bombs.
We have been conducting risk education sessions with internally displaced people and host communities in Borno State. From June 2017 to September 2018, we reached over 167,000 people with these sessions, 52 percent were children.
Our research shows that after these sessions, people are much better able to identify explosive devices, which means they are much more likely to stay safe.
On the weapons and ammunition management side, we provide armouries, carry out technical assessments at weapons and ammunition storage sites, weapons cutting as well as training of armed and security forces personnel in armoury storekeeping and management.
Our results in 2022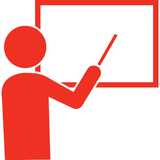 Risk education sessions
2,398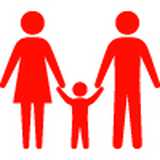 People directly supported
37,820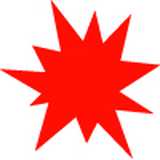 Small arms destroyed
2,170