A concerted effort supported by the government, the international community and organisations including MAG means that nearly all the known, accessible minefields in the Democratic Republic of Congo (DRC) have been cleared. But large parts of the country are still contaminated by unexploded bombs.
MAG has been in the DRC since 2004 conducting survey, clearing land, and providing risk education sessions. In 2007, MAG also established its first weapons and ammunition management programme here, to help stop weapons being diverted to the illicit market.

Years of conflict in the DRC have resulted in massive displacements and millions of deaths due to violence or a lack of access to basic life-saving services. The First and Second Congo Wars (1996-97 and 1998-2003), as well as subsequent localised conflicts have left the DRC strewn with unexploded bombs and uncontrolled small arms and light weapons.
The presence of unexploded bombs stops the productive use of land. Seventy per cent of the population live in rural areas and around 40 million depend on farming for their livelihoods. Women, who are traditionally responsible for farming, are forced to decide between their families going hungry and tilling potentially contaminated land.
Around 70 non-state armed groups are still active in the DRC, fighting state forces and each other for territory and resources. By the end of 2017, violence had driven an estimated 4.5 million people from their homes to seek refuge elsewhere in the DRC.
These groups are armed with illicitly-sourced weapons, many from poorly-maintained state stockpiles. They also operate across the borders with Uganda, the Central African Republic, South Sudan and Rwanda.
MAG has helped ensure a safer, more secure and more accountable management of weapons and ammunition in the DRC. Training, weapons marking, weapons destruction and improvements to infrastructure mitigate the risk of weapons being diverted to the illicit market and misused.
We also support the correct storage and management of weapons and ammunition to reduce the risk of unplanned explosions at munitions sites. The consequences of such an explosion were tragically demonstrated when 500 were killed and thousands injured in neighbouring Brazzaville.
To support national capacity and the sustainability of MAG's work, we have partnered with local NGOs and trained national authorities. This includes our work with the DRC Red Cross, undertaking community liaison activities and establishing a humanitarian mine action department at their headquarters in Kinshasa.

Our results in 2019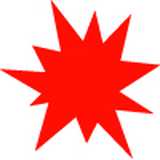 Small arms ammunition destroyed
45,500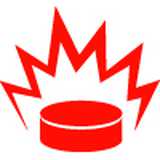 Landmines and unexploded bombs destroyed
199