When explosive weapons are used in populated areas, civilians suffer the most.
It is estimated that 90% of people killed or injured by explosive weapons in populated areas are civilians.
Unexploded ordnance is left behind in towns and cities, posing a deadly threat to communities and hampering reconstruction efforts after conflict.
We have developed this collection from our photojournalist, Sean Sutton, to shine a spotlight on the devastating long-term humanitarian impact caused when explosive weapons are used in populated areas.

An offline exhibition will be presented in collaboration with UNICEF, at the EWIPA Dublin Conference on 18th November.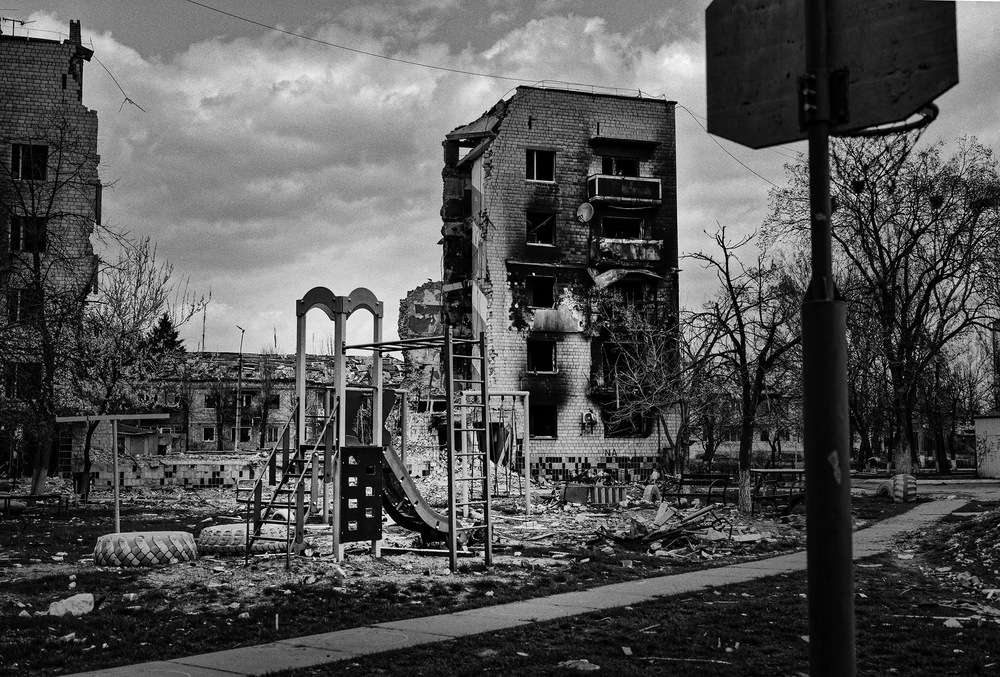 Ukraine, 2022. Large areas of Borodyanka, Ukraine, were destroyed during intense and sustained bombardments.
In recent years, wars have become increasingly fought in areas with high concentrations of civilians, but often with weapon systems that were originally designed for use in open battlefields.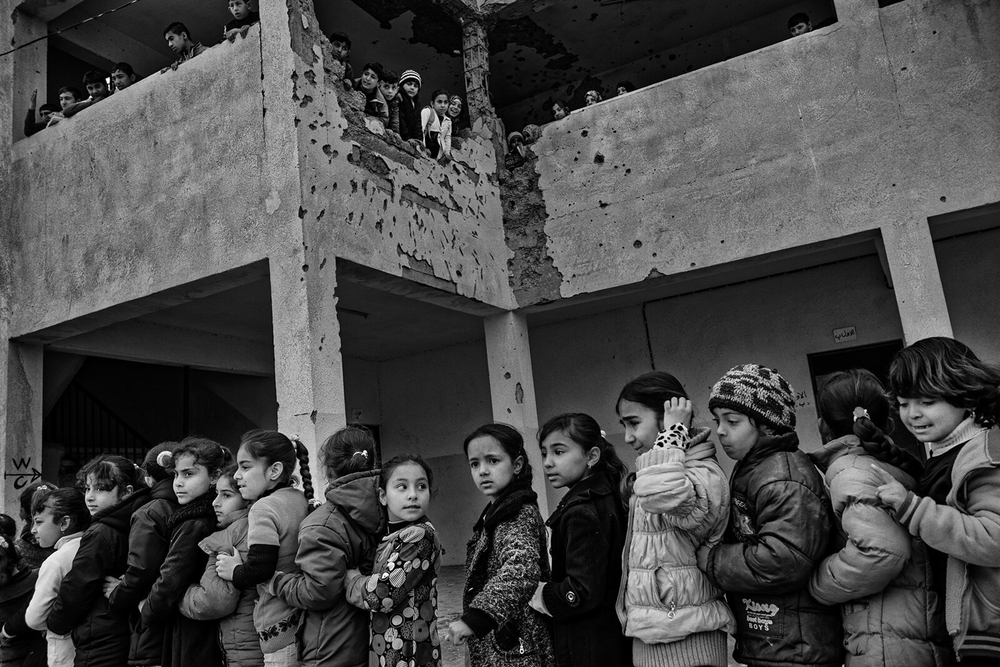 Iraq, 2017. Khursabad primary school is in Bashiqa, a village that was heavily fought over. MAG dealt with five chemical filled munitions just 100m from this school.
The use of these weapons in populated areas also causes severe damage to critical civilian infrastructures such as schools, hospitals, and power plants, leading to significant disruption in the provision of essential services and creating a pattern of long-term harm.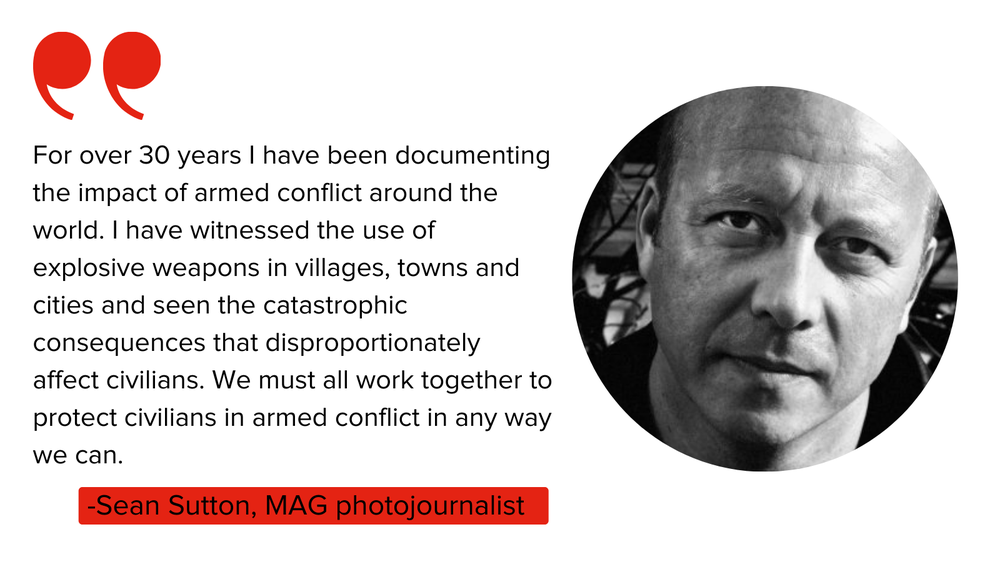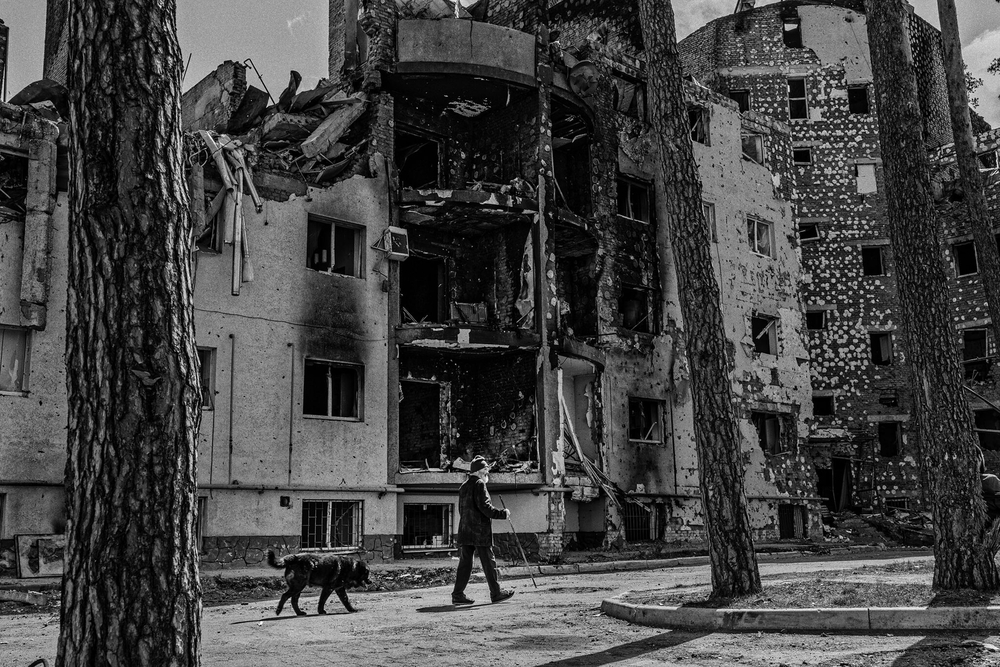 Ukraine, 2022. Valera and his dog Bars lived through the bombardment of their town. Their building was mostly destroyed.

The photo book below has been compiled to showcase the support received from MAG supporters in our efforts to raise awareness on the use of explosive weapons in populated areas (EWIPA).
We have collected over 6,000 signatures on our open letter, and dozens of messages of hope.

EWIPA - Photobook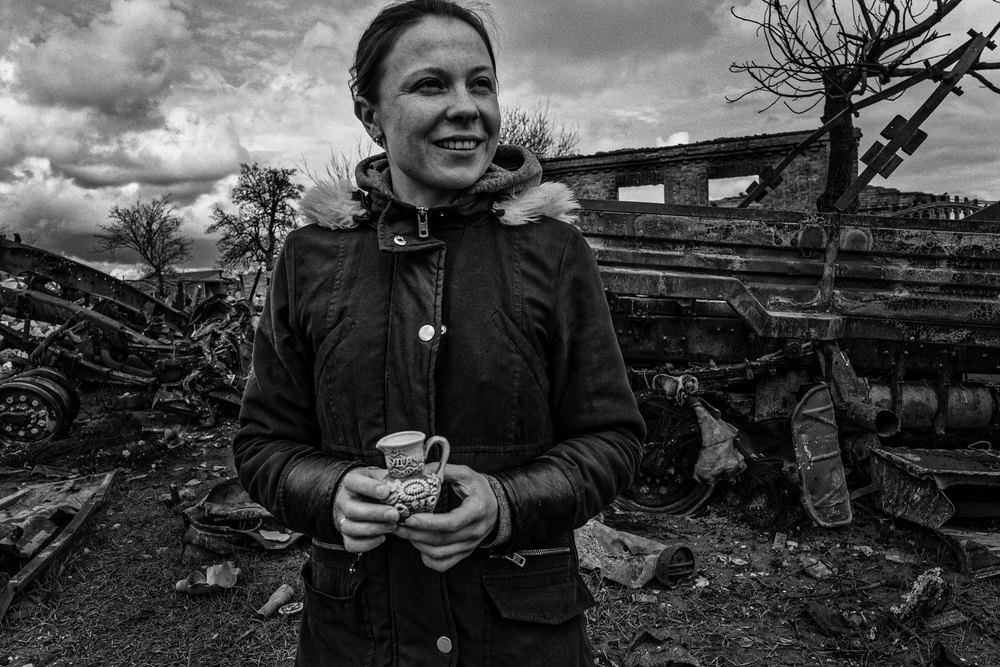 Ukraine, 2022. Raisa fled with her husband, son and dog when their village was bombed. This vase is the only thing that survived from her home.
The use of these weapons in populated areas often leads to displacement as civilians seek refuge elsewhere, while contamination in the form of unexploded ordnance prevents people from returning safely once the conflict has ended. People living in cities and other populated areas where such weapons have been or are still being used will be living with the impact of explosive weapons for generations to come.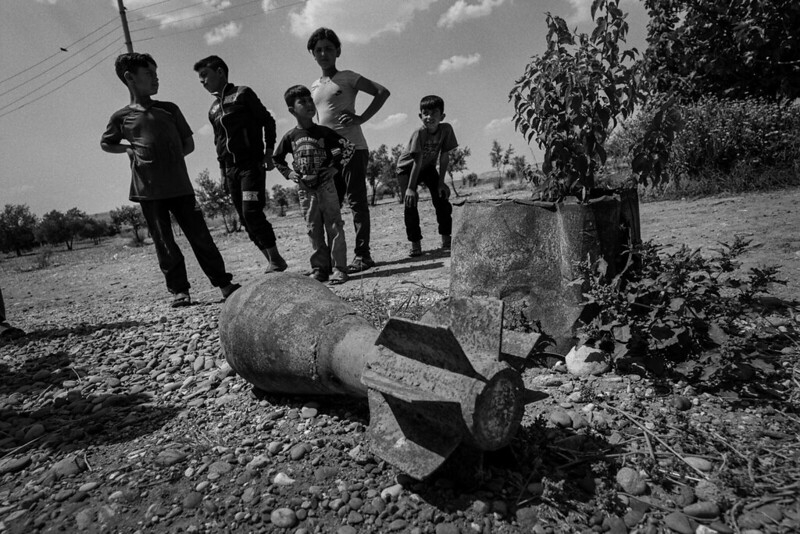 Syria, 2019. Children play near an unexploded ISIS Mortar bomb.


Now, more than ever, there is a clear need for further action to strengthen the protection of civilians in conflict. The international community must do more to strengthen the protection of civilians affected by armed conflict.
See more images from our collection in the gallery below.
Earlier this year, Sean travelled to Ukraine on assignment for MAG. He went with a team surveying the situation on the ground and how MAG could help.
When he returned, he shared his reflections on how the latest conflict is affecting communities there in a series of audiograms.
Protect families in conflict
A gift of £5
Your gift of £5 could help deliver online safety videos
A gift of £10
Your gift of £10 could help to clear land and keep families safe
A gift of £25
Your gift of £25 could enable teams to deliver life-saving risk education lessons to families and children
Or an amount of your choice
Your monthly gift could clear vital land and enable communities to rebuild their lives
A gift of £15
Your gift of £15 could help buy vital risk education materials
A gift of £40
Your gift of £40 could fund a fully trained deminer for one day
A gift of £150
Your gift of £150 could help pay for a team for one day, saving children's lives
Or an amount of your choice
Your gift could help to clear land across the world, and free communities from the fear of unexploded ordnance