In the small village of Lundjacute Angola, people are singing songs of praise, hope and gratitude.
This once deadly land, contaminated with landmines, had been cleared and people are returning to live safely, grow food and watch their children play without fear.
In September, Prince Harry, the Duke of Sussex, visited Angola, shining a light on the incredible work which has been done there, 22 years after Diana, Princess of Wales, famously walked through a live minefield.
The villagers of Lundjacute are just one group who have benefited from the spotlight and support this brought to the country. But the work must not stop here.
Their story really highlights the humanitarian impact of clearing landmine and explosive remnants of war and reiterates how important our work is for so many people. Their experience is one which many communities in conflict-affected countries across the globe will recognise all too well.
However, what these communities also have in common is hope for a better life on land which is safe. This hope is what so many of you, our loyal and generous supporters, continue to give, helping to change the lives of others.
Below you can find a number of stories that demonstrate the impact of your support in 2019. Thank you for making all of this possible.
Clearing the legacy of war
Lundjacute village in Angola was established in 2015, 13 years after war had ended. People who had fled their homes during the conflict came to settle in Lundjacute seeking fertile farmland to feed their families.
Nobody was aware that the legacy of the war continued to pose a threat in this area. However, soon after people began to settle, one person was killed and one seriously injured in accidents while farming the land due to the landmines that had been left behind. Almost immediately people started to leave and abandon their homes once again. Now, thanks to you the area is being cleared of landmines, people are starting to return and there are now 153 children, 63 women and 50 men all living without fearing for their lives.
Villagers have written songs to give thanks for the peace that they now have since returning to their homes.
The village Soba (chieftain), said: "I thank MAG for what they have done for the village. Now MAG has cleared the whole area and we are free from the landmines. "You can see that there are now many houses and people and we are happy.
"We congratulate the people who support MAG. We tell the children in school about what you have done for us and we will keep doing so, so that no one forgets what you have done for us.
"MAG should get a lot of support so that they can do what they have done for us here in other places."
Yazidi women clear the way home
In northern Iraq, the Yazidi community are one of the main groups affected by the conflict with ISIS.
Around 300,000 people fled their homes and many of the women were captured.
Since the conflict ended, MAG has started clearing the area of landmines and other explosive items so that people can return home in safety.
Yazidi women here are working with MAG to bring their communities back to life. More than 1,500 dangerous items have been removed from the area so far.
Harvesting land for farmers in Cambodia
Seng lives on land recently cleared of unexploded cluster bombs in Ratanakiri, a province in eastern Cambodia.
Like many others, before the land was cleared, Seng risked farming land contaminated with hidden bombs to grow rice to provide for his family. Unable to afford anywhere else to live.
Over eight months, MAG deminers cleared more than 400,000 square metres of land, finding and safely destroying 63 cluster bombs, each one capable of taking a life.
Now the land is put to safe and productive use with 57 families living on the land growing everything from mangos and bananas to cucumbers and rice.
"MAG did an amazing job by taking away the danger, making our lives better as well as removing our fear," said Seng.
No more fear, no more accidents. MAG is saving us
In a small village in southern Lebanon people are risking life and limb to live and work on land contaminated with hidden unexploded bombs since the early 1980s.
Majdal Balhis is a small village contaminated with cluster munitions.
Omar, a shepherd, has spent his days in fear after losing three fingers when he picked up a bomblet which then exploded in the pastures his sheep grazed.
He continues to work on the land, which is now being cleared by a MAG team. So far they have made more than 24,000 square metres of land safe for the community here.
"MAG is saving us, our children, and our sheep from becoming victims. No more fear, no more accidents, due to MAG's clearance," he said.
Your impact in 2019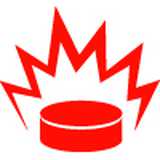 Landmines and unexploded bombs destroyed
100,000+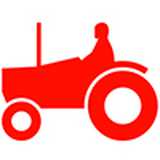 Land cleared and safely given back to communities
76,000,000sqm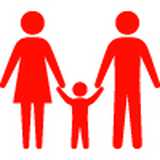 People directly benefited from our work
1,000,000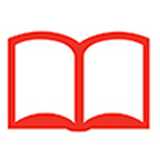 People provided with risk education sessions
795,000
Thank you for your generous support from MAG staff around the world
Donate today and help us to save lives.