Laos remains one of the most bombed countries in the world today.
More than 250 million submunitions, or 'bomblets', were dropped on Laos during the Vietnam War – the equivalent of one planeload every eight minutes for nine years.
Around a third of the bombs failed to detonate as intended: they lay dormant but deadly - ready to strike at any moment.
The unexploded bombs that litter Laos are still claiming lives today, 45 years after the war ended.


But statistics alone can't prepare you for the story of Noy and Lae and a devastated family.
It starts with three-year-old Quoi bursting into the family home, crying, "They're dead! They're dead!"
Quoi had heard an explosion, just minutes after he had left his older brothers to their insect-hunting adventure in the forest near his home. His parents, Noy and Lae, tried to tell their distraught young son that it must have been a controlled explosion, the frequent and reassuring sound of MAG's clearance teams that make their rural community safer with each managed detonation.
But young Quoi was insistent and nothing would calm him.
Alarmed by the explosion, he had run back to where his elder brothers had been playing. Now he led his parents to the same spot. The spot where Don and Phon laid motionless.


Noy and Lae weren't prepared for the horrific scene towards which they ran. Don, their nine-year-old son, was dead when they found him. His brother Phon, aged seven, managed to cling to life for a few hours, but the injuries caused by the blast were just too great. He died later that day.
Two sons dead. Just seven and nine years old. Killed by a cluster bomb from the Vietnam War; its deadly power as strong as the day it was dropped.
MAG believes these tragedies can and must be prevented, and, thanks to the support of British taxpayers and UK Aid, has been clearing bombs from Laos since the early 1990s - vital work without which the death toll would undoubtedly be much higher.
Alongside clearing unexploded bombs, MAG also delivers life-saving risk education to help keep communities safe.


In a small community school in Vangkhung, the instant power of risk education became clear when one child's actions saved a whole school.
When MAG staff showed the students what various explosives look like, a young boy, Vieng, in the group put up his hand. He explained that he recognised one of the bombs because he had seen one just like it.
Ten-year-old Vieng then led the MAG team to a spot only 50 feet from his classroom. He pointed out a bomb laying dormant right there in the middle of the school playground: he also alerted MAG staff to a further two bombs, hidden in the undergrowth just yards from the playground perimeter.
Thanks to the sharp eyes of Vieng and the lesson taught by MAG that day, young lives were saved.


Impact of UK Aid funding in 2019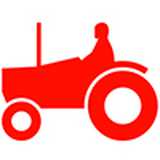 Land released and safely returned to communities
27,000,000sqm
Landmines and cluster bombs found and destroyed
23,670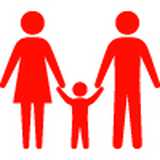 People directly benefited from our work
389,000
This would not be possible without the vital support of British taxpayers.
In 2019, UK Aid funding has meant MAG and its partners HALO and NPA were able to make safe more than 27 million square metres of land, finding and destroying almost 17,000 unexploded bombs and more than 6,700 landmines, helping more than 389,000 people across six countries.