Tomorrow, the UK parliament will debate the proposed merger between the Department for International Development (DFID) and Foreign and Commonwealth Office (FCO) and its implications for UK government spending on Official Development Assistance (ODA).
Ahead of the debate, MAG CEO Darren Cormack considers DFID's legacy and the important lessons a new blended department can learn from 23 years of DFID experience.
The COVID-19 crisis has disrupted daily life in the United Kingdom on a scale not seen since the Second World War. It's also challenged many long-held ideas about the nature of work, healthcare and relationships.

But if there's one truth that COVID-19 has reinforced, it's that a problem facing one nation today can easily become every nation's problem tomorrow.
The UK government has rightly acknowledged that the domestic drive to stop COVID-19 won't succeed unless the disease is stopped worldwide. So the UK is wisely investing in both aid for the world's poorest households affected by COVID-19, as well as diplomacy to help poor countries improve public health measures and accelerate treatments.
This combination of aid and diplomacy is one the UK can use to tackle a whole range of global problems, from climate change to poverty and conflict.

Last month, Prime Minister Boris Johnson announced that the Foreign and Commonwealth Office (FCO) and the Department for International Development (DFID) will form a new, combined department in September. The Prime Minister argued that this change would "unite our aid with our diplomacy and bring them together in our international effort."
Here at MAG, we want to take this moment to salute the extraordinary work of DFID personnel around the world. MAG has been an enthusiastic DFID partner for many years, most recently through the pioneering Global Mine Action Programme (GMAP). Since 2014, GMAP support to MAG and the HALO Trust allowed more than a million people to receive mine risk education, and it allowed 297 million square metres of dangerous land to be safely returned to communities – an area larger than the city of Birmingham.
British taxpayers can rightly be proud of these results, and of DFID's legacy as a whole.
The merger of DFID and the FCO may well lead to stronger and better coordinated UK responses to global problems.
A successful merger, that keeps the very poorest at the heart of the UK's development agenda, depends on the best of DFID being brought to bear in the new department. DFID has, for two decades, been as the forefront of humanitarian and development thinking and practice. This experience, these principles and commitment to best practice must retained.
MAG presented its vision for the future of UK aid in recent submissions to the International Development Committee and the Foreign Affairs Committee. Here is what we believe:
UK aid and diplomacy can be effective when delivered together, but only if used in support of vulnerable people and the international laws and institutions that protect them – not for zero-sum political aims.
The priorities that DFID has pursued for years, including humanitarian mine action, are the right ones for UK aid. They should continue to guide how future aid is provided – whether by the new Foreign, Commonwealth and Development Office or any other government department.
A new, joint department must retain the world-leading expertise and capacity for development that DFID has built up since its founding. Squandering this would make UK aid less effective and efficient.
There should be senior, dedicated political leadership for development within this new department – along with a strong commitment to transparency.
Robust parliamentary oversight must continue to make sure UK aid supports the vulnerable and delivers value-for-money.
Impact of UK Aid funding in 2019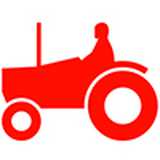 Land released and safely returned to communities
27,000,000sqm
Landmines and cluster bombs found and destroyed
23,670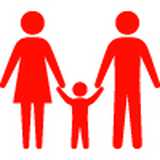 People directly benefited from our work
389,000
The 0.7 per cent of UK gross national income spent on overseas aid provides a lifeline for millions of people. It also shows the kind compassionate leadership that is sadly lacking in the world today.
We welcome the Prime Minister's continued commitment to this spending level - but how that money is spent matters enormously and should be closely scrutinized.
MAG is proud to be turning UK aid into safe futures for people affected by landmines and explosive remnants of war.
We not only stand ready to help the UK government and parliament as they chart a new course for British aid and diplomacy but will be working hard to ensure that everything that is best about British aid – its focus, its effectiveness and its transparency – is retained in the years to come.