Every parent wants their child to be happy and safe. When families make the very difficult decision to flee their homes it is because they feel they have no other choice.
Hassan Fayad and his family fled to neighbouring Lebanon from Raqqa in Syria to escape ISIS brutality. They now live close to the minefields in Aamra, in southern Lebanon.
Hassan told us about his life in Syria and why the family had to flee: "I saw a lot of mines when I was in Raqqa. At least 15 people were killed by them when I was there.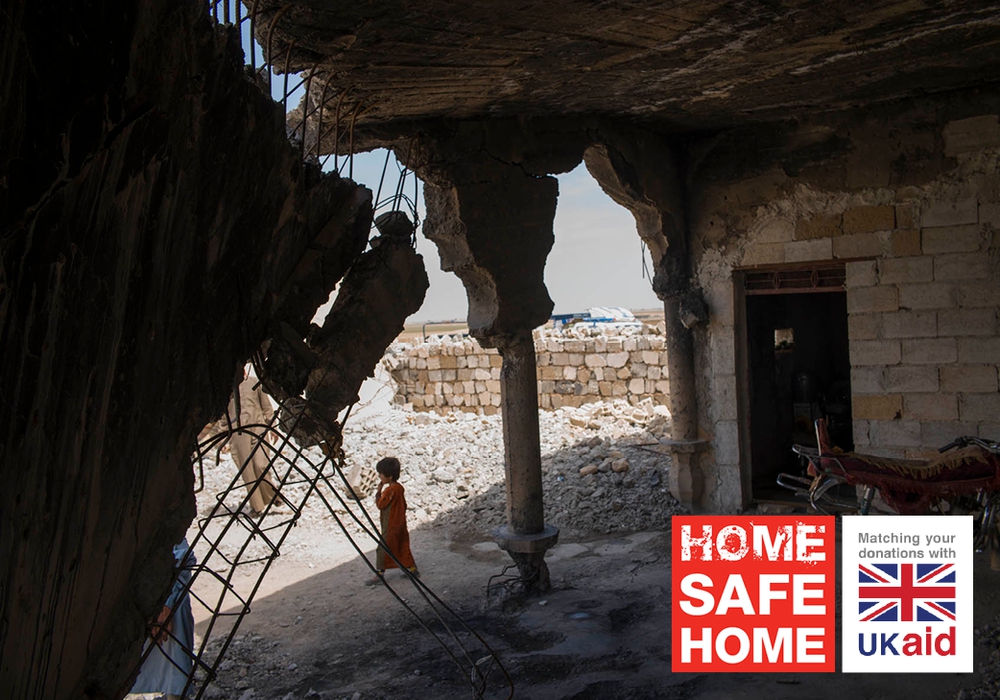 "We fled because we were scared. ISIS worked hard to influence kids and attract the young ones. Then they will take them. Our kids were starting to like them so we had to go.
"I was neighbours to ISIS. I followed their instructions; didn't smoke, grew my beard long. Women were not allowed out unless they were with their husband and were covered apart from their eyes.
We saw people with their heads cut off many times. Whenever they caught a Syrian soldier they would call everyone together and then cut their heads off."
Hassan's story is far from unusual - over 11.6 million people in Syria have had to flee their homes – more than the population of London and Birmingham combined. Over one million Syrian refugees fled across the border to neighbouring Lebanon - meaning the country has the highest refugee population per capita in the world. After years of conflict the future remains uncertain.
Thousands of Syrian families are now living next to minefields, such as those like Hassan living in the village of Aamra on the Blue Line – the most heavily mined stretch of land in the world.
Hassan tell us of the worry the Syrian families feel. "My children are older now, older than 15, so they know and will do what they are told. But parents with younger children are worried. It is not good to live near minefields.
We are afraid of the landmines here but at least we have a few hundred square metres that we know is safe – not like Raqqa and ISIS. What you (MAG) are doing here is brilliant. God bless you."
Many of the Syrian refugees in Lebanon are not able to work. Those that do are often employed as contract workers on the land.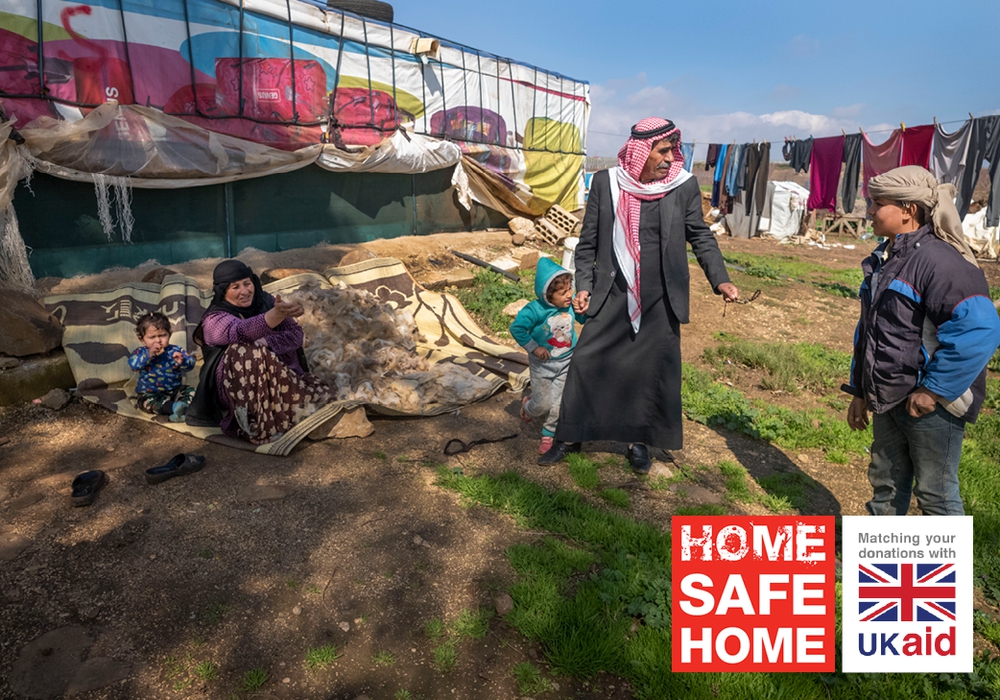 Khalaf Al Mohammed's family fled fighting in Deir Ez-Zor, in Eastern Syria. He and his wife Noaret have two young children -Yasmin, aged four and Raya who is one and a half.
"We are contract workers working on the land around here," says Khalaf. "We are paid 10,000, or 7000 if you are a woman, a day. We are told where to work and we don't know exactly where the minefields are."
"The kids don't understand and we keep our eyes on them. We know we are near minefields and we are scared. Wouldn't you be? Wouldn't you be afraid for your kids? I am an old man, I have seen a lot, but I am afraid. We fled war in Deir Ez-Zor and we can't go back until we know it is safe."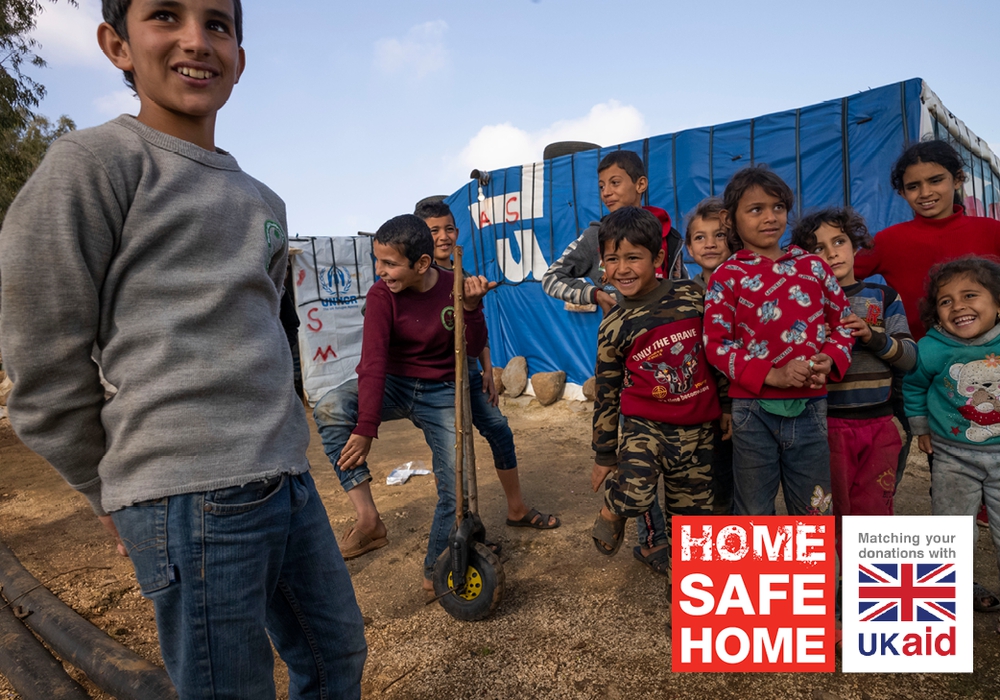 Home should be a safe place for everyone. When landmines are cleared, homes can be homes again, allowing children to grow up in peace and safety and communities to begin building a future free from fear.
Give before 4th July 2019 and all public donations to our Home Safe Home appeal will be doubled by the UK government, making hundreds of homes safe again in Lebanon and beyond.
Match funding makes home safe again for hundreds of people in Lebanon, while public donations support our wider work in conflict-affected communities elsewhere.