As winter fast approaches, we asked Kateryna – a member of our team in Ukraine – to share an update with us on the situation on the ground, and what MAG is doing to help support families through extremely challenging circumstances.

You've been in Ukraine for eight months now. Can you tell us what MAG is doing and what it plans to do in the future?
MAG joined the emergency response in Ukraine in April this year, not long after the conflict began. We immediately started to identify and assess the risks of mines and other explosive remnants of war (ERW), which harm and continue to impact the population. MAG started an explosive ordnance risk education programme, raising awareness among communities of the risks associated with the ERW they might encounter. We've used different approaches and reached people through mass media, radio campaigns, billboards and risk education sessions.
As an organisation, it's important for us to work with local partners on the ground. In Ukraine, we have partnered with the Ukrainian Deminers Association (UDA), who helped us implement risk education activities in areas with limited access and higher risk of contamination. We have also established strong relationships with the Ministry of Reintegration of Temporary Occupied Territories, the Ministry of Defence, and the State Emergency Service of Ukraine.
What does a risk education session look like?
MAG uses different methods to increase awareness and knowledge among the communities we support. In Ukraine, we have mainly been conducting in-person sessions. A community liaison team member delivers a 30-40 min session, discussing threats, dangerous areas, warning signs, and safe behaviour . This method helps provide vital information and answers to people, which may one day be lifesaving.
You've seen first-hand the destruction caused by explosive weapons in populated areas. Could you describe the impact it has on people's lives and community infrastructures?
The destruction forced many people to leave their homes and seek refuge in other places. The level of destruction and contamination is high. It is terrible to see and even more terrible to experience first-hand. The presence of explosive ordnance affects all aspects of people´s lives. The presence of ERW can severely hinder or even stop access to basic humanitarian needs all together. Many families have lost their homes and had to either move to centres for displaced people or find somewhere else to live. These families have lost everything: their income, their clothes, their savings, their friends, familiar surroundings and in many cases, a family member too.
It's not easy to start over and near impossible when there are mines or unexploded ordnance (UXO) nearby. Imagine a mother who works as an agriculture specialist, but can't access the fields she relies on for her income because they are mined. Her children decide to go to school, but the area around it is not safe either, so it might take longer to get there. They may only be able to study online, because of these dangers. Meanwhile, the father decides to work as a driver and deliver goods or humanitarian help to nearby areas, but the road is mined too, with no proper warning signs, so he puts himself at risk every day.
Until clearance operations are complete – which may take a very long time – social and economic recovery is impossible, and the lives and safety of civilians will continue to be at risk.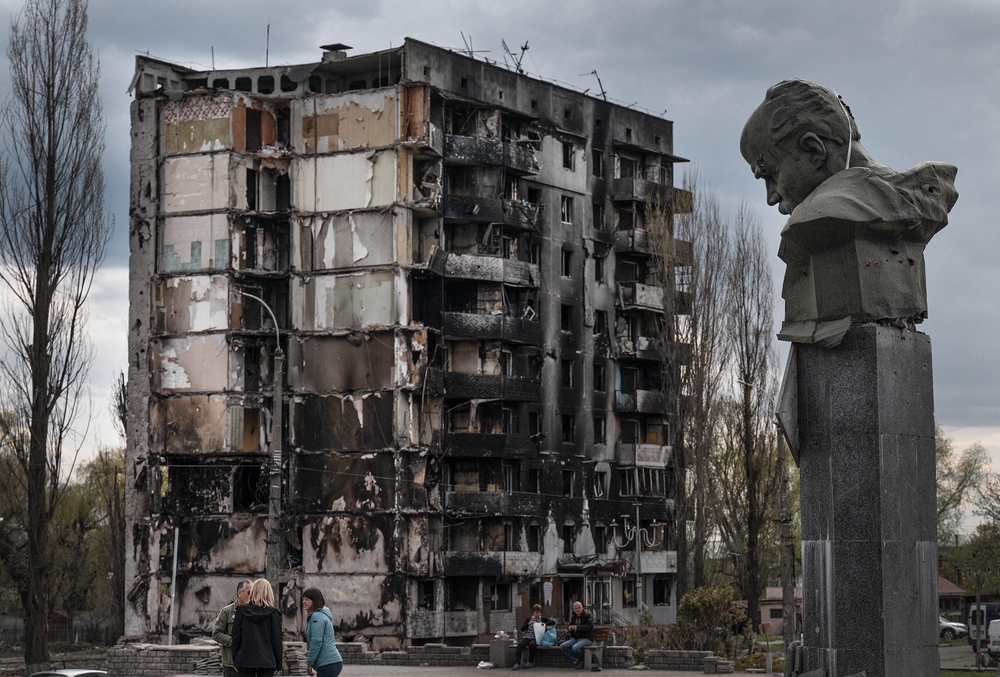 Winter is fast approaching. How do you think it will affect families?
Ukrainian winters are brutal, and this winter is going to be particularly difficult. The existing damage to critical infrastructure, coupled with ongoing attacks, means that constant and continued repairs are needed. These repairs are nearly impossible to complete because many of the fields, power lines, gas pipelines and other infrastructure are contaminated or mined. Add to that freezing conditions, and the challenges are multiplied. Civilians already spend 50 per cent of their daytime without electricity, and many places do not have heating.
As a Ukrainian yourself, have you personally been affected by this conflict?
Yes, I have had to flee my home twice during this conflict - the first time in 2014 and the second time this year. Now, the area where I lived is occupied and heavily destroyed, and our apartment and garden are inaccessible. Because of this, I won't be able to return home with my family anytime soon. Roads and paths may be mined, booby traps could be anywhere, and other explosive dangers are widespread. All of this means that going home isn't an option for me and my family right now.
What motivated you personally to work in Ukraine with MAG?
When the conflict started earlier this year, I began to receive requests from people looking for information on what to do when areas are contaminated, or when they have UXO in their home or gardens. I saw an opportunity to help civilians, at least by providing information. I knew that MAG was a professional and experienced organisation, with the capacity and knowledge to help free Ukraine from mines and ERW. I am happy to see what MAG has already done for Ukraine and what they are planning to implement in the future. I believe that MAG cares about the lives and safety of the people they help, which is why I was eager to join.
What would you say to people who are supporting MAG's work in Ukraine?
I would tell our supporters that our work, made possible thanks to them, can save the lives of children, women, and men, every day. And it will continue saving innocent lives in the future. With your help communities can live a life free from the fear of mines and ERW. They can start to rebuild their lives. And this is made possible thanks to people who support organisations like MAG.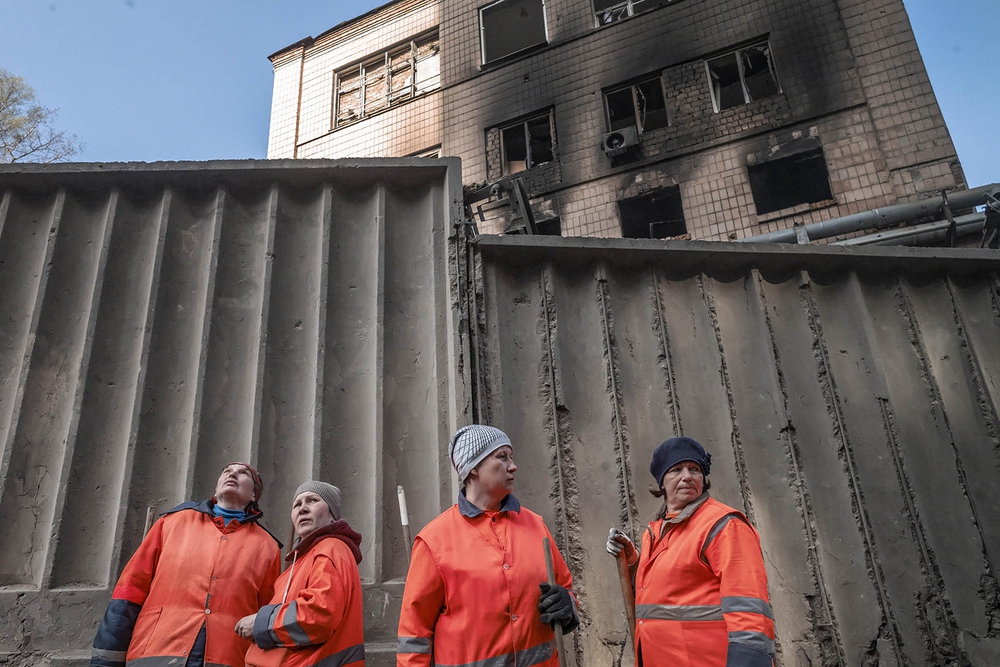 Click here more information on our work in Ukraine.
Photos by Sean Sutton/MAG