Refugee Week 2019 is being observed from 17 June and 23 June this year.
Families have been forced to uproot their lives to flee the unimaginable horror of the Syrian conflict, with almost one million people taking refuge in neighbouring Lebanon.
And for most, that isn't the end of the story.
Despite fleeing the danger of fighting in Syria, many refugees in Lebanon are forced to live next to areas littered with landmines and unexploded bombs.
As a result, fathers, mothers, sons and daughters are living with a constant risk of death and injury - a risk that can and does tear families apart.

The Al Hilal family know that more than most.
One morning, Mr Al Hilal heard an explosion.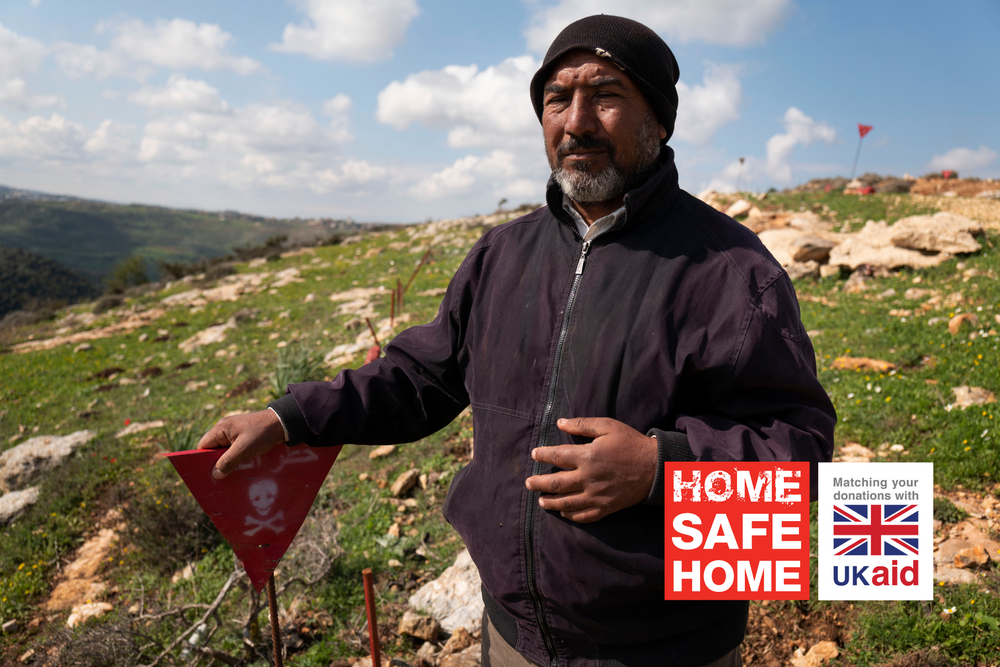 "People said there had been an accident," he said.
His son, Tamir, had been out tending the family's livestock.
With dread setting in, Mr Al Hilal called out for Tamir. But he didn't get a response.
Few can imagine the horror that greeted him after he headed to the fields to search for his teenage son.
"We came out here and found him dead," he said. "His arms were gone and his chest was a bloody mess."
Tamir was killed by an unexploded cluster bomb. He was 13-years old.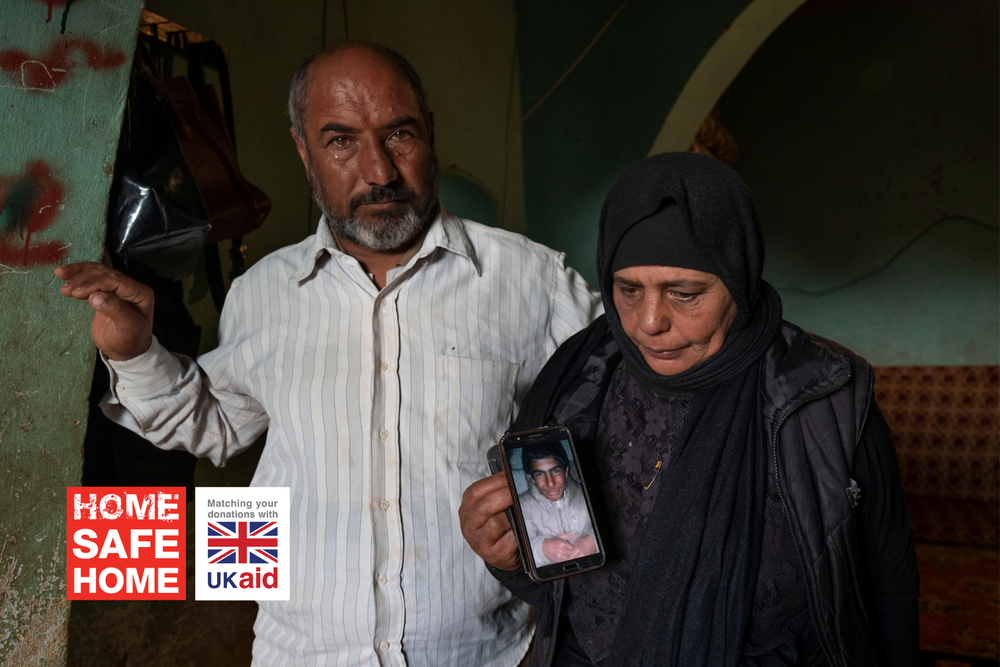 Tamir's story is a terrible one, and there are many others still at risk.
Khalaf Al Mohammed's family fled fighting in eastern Syria to live in Lebanon. He and his wife Noaret have two young children - Yasmin, aged four and Raya who is one and a half.
"We work on the land around here," he says. "We are told where to work and we don't know exactly where the minefields are. The kids don't understand and we keep our eyes on them. We know we are near minefields and we are scared. Wouldn't you be? Wouldn't you be afraid for your kids?"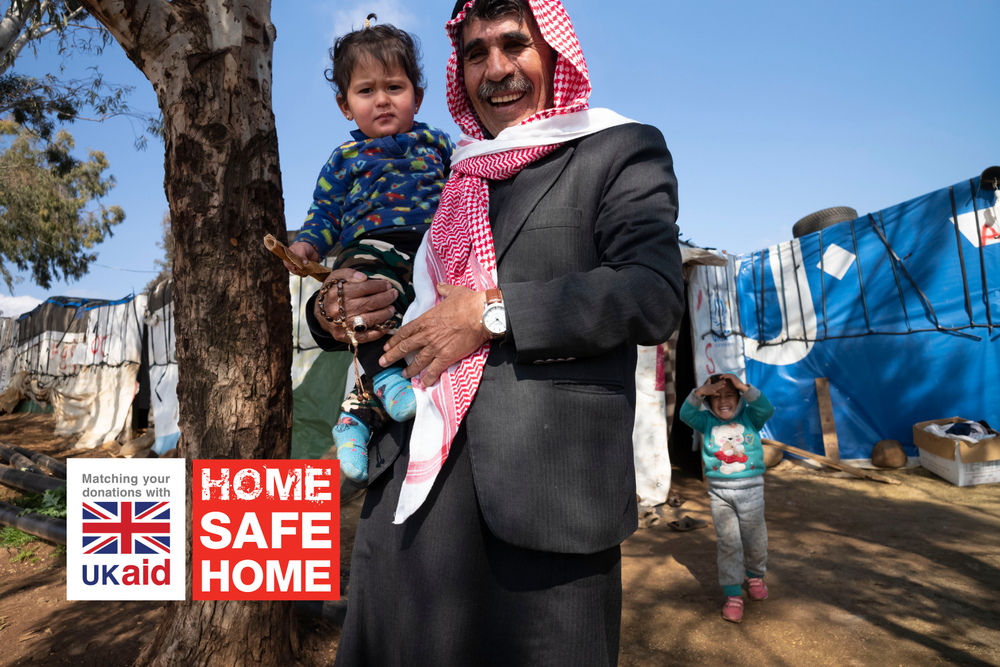 The Mines Advisory Group (MAG), a landmine clearance charity, is working in Lebanon to rid the country of mines and unexploded bombs.

MAG believes everyone deserves a safe home. The charity has launched its #HomeSafeHome appeal to raise vital funds to save lives and free more families from the daily fear of death and injury.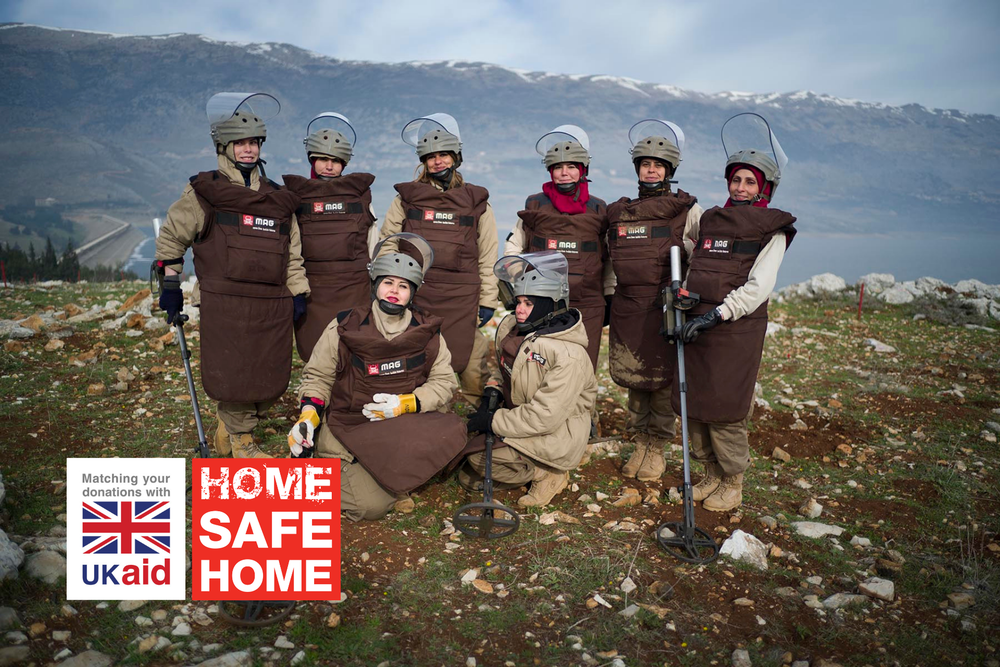 For many of the refugees living in Lebanon their wish is to return home to a safe Syria. But until that happens they want to be able to live safely where they are.
"We wish for the land to be cleared so that no one else will suffer this way," says Mr Al Hilal. "Because losing a loved one is not easy at all."

Using highly trained staff and specialist machinery, MAG teams across Lebanon and the Middle East find and destroy landmines and unexploded bombs before children do.
Give to our appeal before 4 July 2019 and all public donations will be doubled by the UK government, making hundreds of homes safe again in Lebanon and beyond.
Matched funding will make homes safe again for people in Lebanon, while public donations support our wider work in conflict-affected communities around the world.
Home should be a safe place for everyone. Please donate today.