Below is our interview with Simon Bennett—a dedicated fundraiser with a serious sense of adventure and a plan to raise a whopping £20,000.
Despite being told he would never walk again when he was 28, Simon has just set off on an around-the-world bike trip that will take him three-years, raising money for MAG and another charity along the way.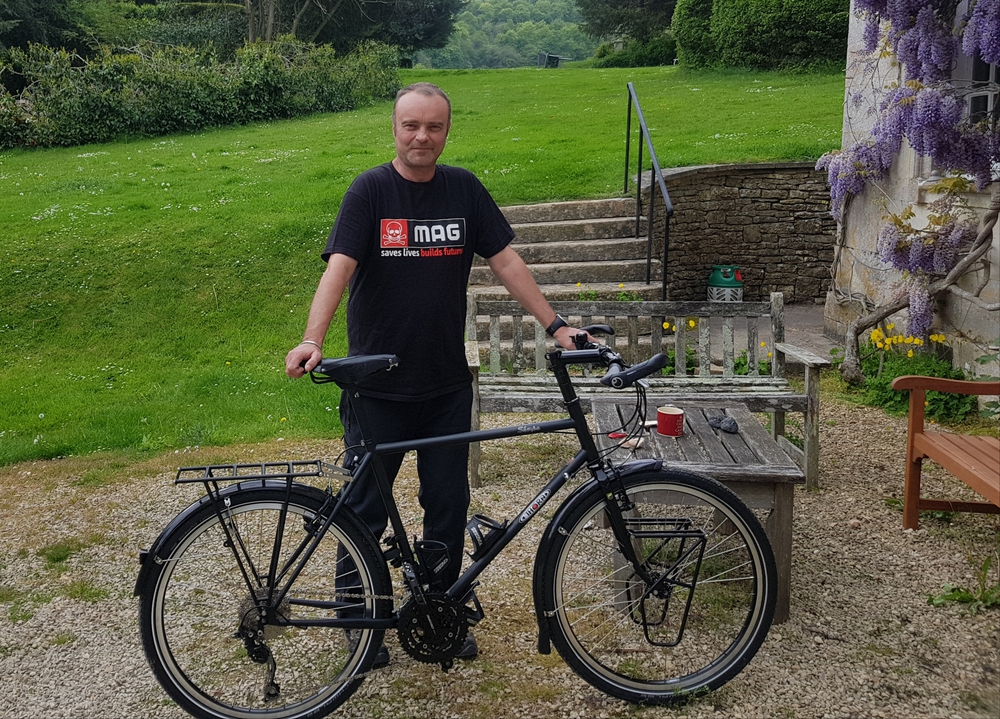 Hi Simon, your trip sounds amazing. Why did you choose to fundraise for MAG?
Whilst backpacking around south-east Asia last winter I visited several MAG offices and saw the work being done. Seeing the legacy of conflict in Vietnam, Laos and Cambodia made me want to do something, however small, for the people who are still affected by the wars.
Tell us a little more about you.
I'm 51, from Stafford, although I'm only in the UK for about two months a year. I quit my job three years ago after doing 12 years of safety-related work in the nuclear power industry. When I eventually got fed up of working 70 hours-a-week all around the UK I quit to go travelling, and I'm still doing it!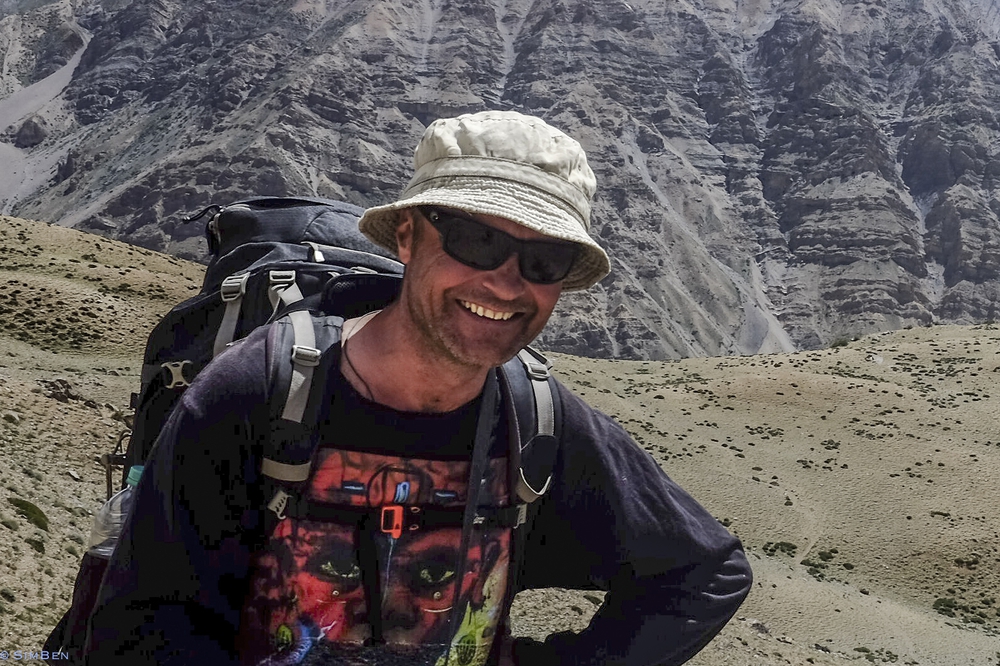 Was there a catalyst for taking on such long-term and difficult challenges?
When I was 28, I broke my ankle and tore my Achilles tendon in a paragliding accident. I spent a winter night alone on a snowy mountain top in Wales unable to move. I was rescued by the RAF the next morning, hypothermic. After a week in hospital, doctors told me I would never walk again. I immediately dismissed that idea. I spent eight months on crutches before I could walk. More than 20 years later, I still sometimes walk with a limp when the weather's cold or damp and I haven't been able to run since the accident. But cycling is fine.
So what turned your sense of adventure into charity fundraising?
For this around-the-world bike trip, I decided that I'd had enough selfish fun and that it was a good opportunity to raise some money and awareness for worthy charities.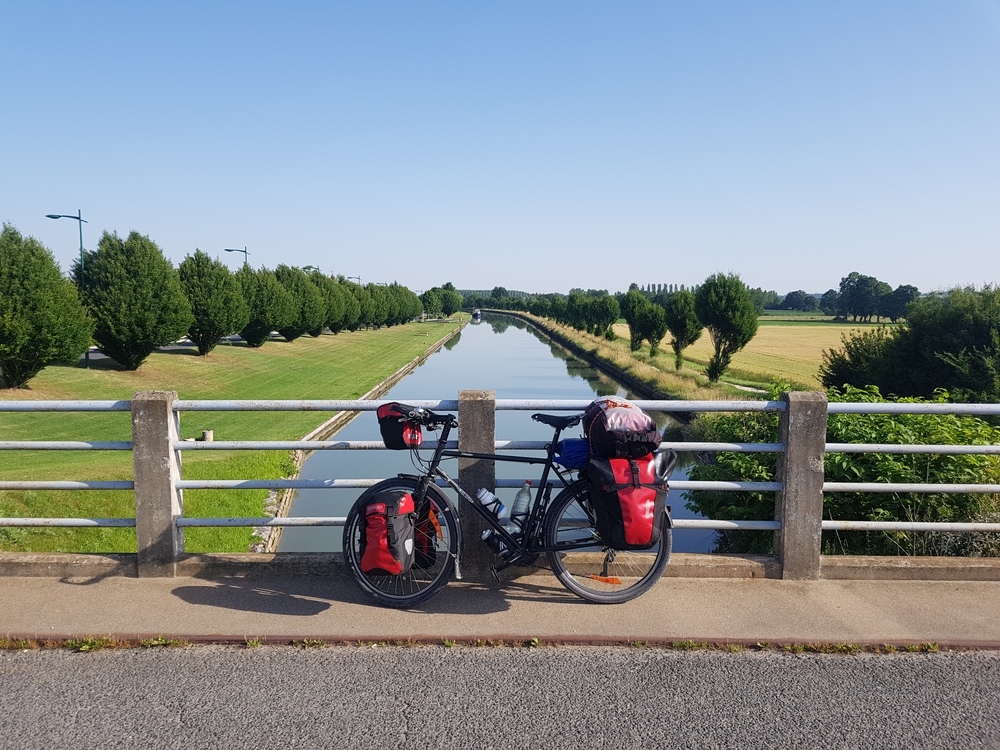 What do your family and friends think of it?
They weren't too surprised when I told them what I was going to do. They have become used to my "adventures." I've long-distance hiked (weeks at a time) in the Pyrenees, the Alps, Turkey, Greenland, Patagonia, Himalayas and spent a month canoe camping in Finland. I had some interesting jobs when I was younger: yacht skipper, rock climbing instructor, paraglider, caver, and also got some recognition for my photography. But my wider circle of friends were still a bit more gobsmacked: "You're going to do what?"
What's the plan?
I set off on 6 June and spent about five days cycling down to Portsmouth to get the ferry to St Malo, France. From there, I go through Brittany to the Atlantic coast near St Nazaire. I'll join a long-distance cycle route called Euro Velo 6 that leads 2,270 miles to the Black Sea coast of Romania. The route follows the Loire river and then the Danube. I have a few friends to visit so I can take a break for a few days here and there, which will be much needed!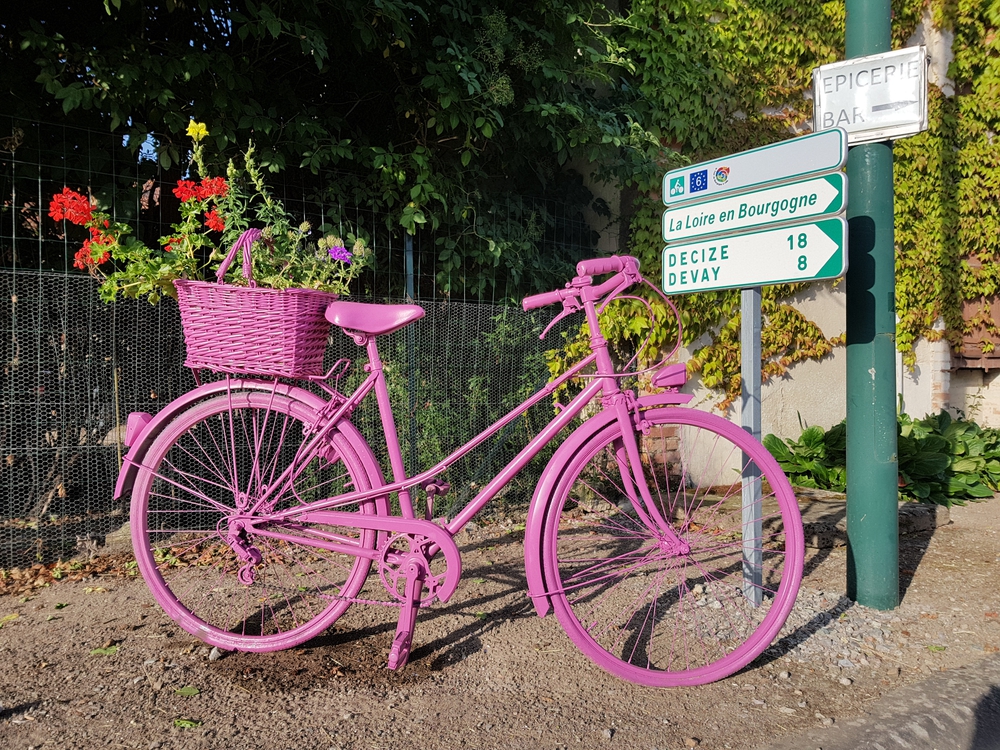 Wow! That sounds incredible! Where next?
I'm intending to get to Turkey in the autumn and spend around three months slowly heading east to Georgia and Armenia where I'll spend most of the winter. After that, I will cross Azerbaijan to Baku and get a ferry across the Caspian Sea to Kazakhstan and into Uzbekistan, crossing the desert before it starts to heat up.
By this time, I'll be following The Silk Road through the ancient cities of Bukhara, Samarkand and Tashkent.
Around the beginning of May, I want to be entering Tajikistan and getting onto the Pamir Highway that leads through high altitude mountains. I have to time this part carefully to be sure the road, which rises to 4650m, is clear of snow. The Pamir Highway is 1260 miles long and finishes at Osh in Kyrgyzstan. From there, I will explore the Tien Shan ("Celestial Mountain") region on the border with China.
That part of the journey will take me a whole year and that's where I'm up to with detailed planning!
You can support Simon here.
And follow his updates here.

Why not turn your bucket list into an opportunity to fundraise for MAG too?
You can skydive, run a marathon, trek through the hills, there are so many possibilities to fundraise for life-saving work around the world.
Find out more about how you can get involved here.