After being ravaged by conflict, Vietnam has been left with the grim remnants of a war which have continued to kill and maim tens of thousands of people since it ended.

Between 1955 and 1975, 15 million tonnes of bombs were dropped on the country, three times the amount used by the allies during the Second World War.
Ten per cent of the weapons did not detonate and one fifth of the country was left contaminated, making it the most contaminated country in the world for unexploded bombs.
Since the end of the war there have been more than 104,000 casualties involving unexploded bombs and munitions, most of which are children or people of working age.
For the last 20 years MAG teams have worked tirelessly to remove the threat of these potentially lethal items and teach people about the risks of living in their presence.
In June 1999, MAG arrived in Vietnam and established its first office in the central province of Quang Tri, one of the most heavily affected regions.
Quang Tri suffered severe bombardment during the war within the former demilitarized zone that separated North and South Vietnam.
Now, the presence of unexploded bombs continues to force thousands of Vietnamese people to risk their lives on a daily basis and live in fear.
The contamination has blocked safe access to the land, which is desperately needed for agriculture and infrastructure, particularly in the central provinces where up to 80 per cent of people are farmers.
In the early days in Quang Tri, MAG recruited staff from local communities and provided them with one month of training.
Once the training was complete there were 25 qualified deminers as well as 14 field workers doing visual searches for bombs and six support staff.
It was then that the MAG Vietnam team was born.
Mark Thompson was the first Technical Advisor in Vietnam, who was directly in charge of the recruitment. He still works for MAG as the Global Senior Technical Advisor.
After 20 years, MAG has become the largest civilian mine action organisation in the country, with more than 700 national staff and six international experts.
So far, we have cleared more than 110 million square meters of land in Vietnam, giving it back to the community so that it can be put to use.
MAG has also generated thousands of jobs for local communities, with many staff having worked here since MAG first started working in the country.
MAG has been awarded multiple times by the Vietnamese Government for its contributions to the sustainable development of the country.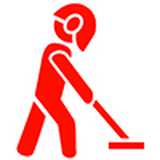 Land released by deminers and machines
110,133,212m2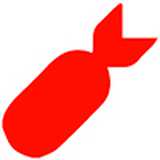 Landmines & unexploded bombs destroyed
329,722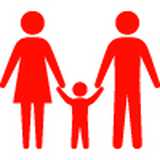 Direct beneficiaries
944,312
We will not stop our work in Vietnam until the 95 million people forced to live in a country with the threat of landmines and unexploded bombs can live, work and play without fear.