This International Landmine Awareness Day (April 4) we are launching our Home Safe Home fundraising appeal to make homes in former conflict areas in the Middle East free from landmines.
Across the Middle East, tens of thousands of landmines and unexploded bombs lie ready to maim and kill at any moment in and around homes. Over 10 million people remain displaced in the region with many unable to return home because of landmine contamination.
Every day, 20 people are reported killed or injured by landmines and unexploded bombs globally. Almost half of civilian casualties of landmines are children.
Using highly trained staff and special machinery, MAG teams across the Middle East find and destroy landmines and unexploded bombs, freeing communities from fear and bringing them back to life.
All public donations before the 4th of July 2019 to the appeal will be doubled by the UK government. Matched funding will help MAG clear 21,000m² of land in Lebanon, while public donations will support MAG's wider work in other conflict-affected communities.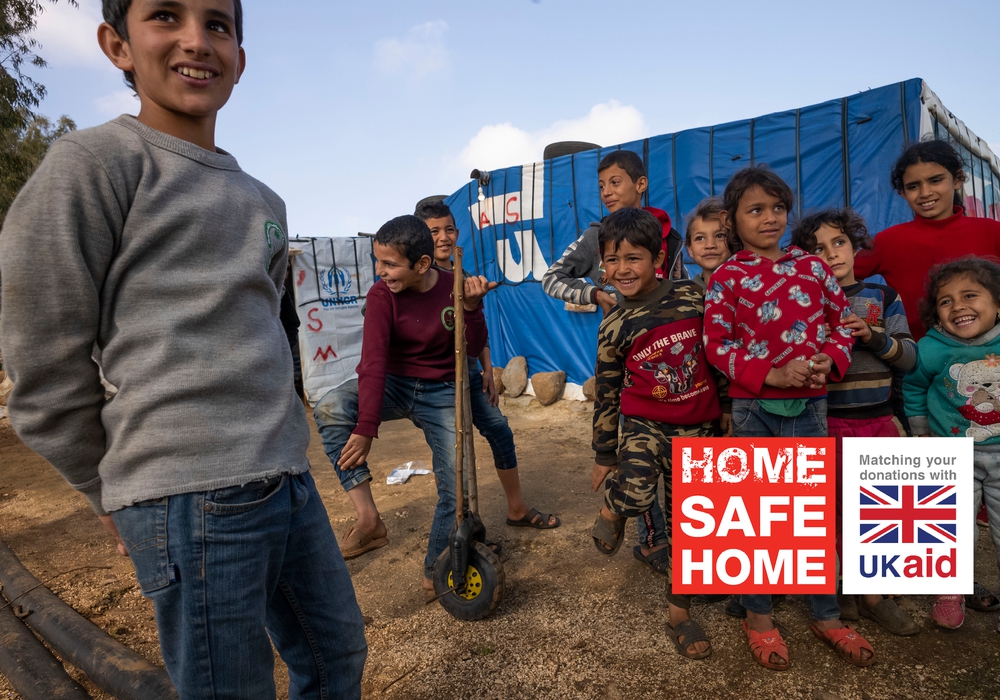 International Development Secretary, Penny Mordaunt, is urging the public to support our appeal:
"The UK already has a leading role in ridding the world of these deadly weapons of war and supporting experts to clear land, which last year was the equivalent of seven thousand football pitches.
"All donations made during MAG's Home Safe Home campaign, which is getting demining experts to find and destroy mines before children find them, will be doubled by the UK government – making donations go even further."
MAG's Chief Executive, Jane Cocking says: "It's unacceptable that families across the Middle East are living with the horror of landmines. The money raised will help us clear huge areas, meaning homes can be homes again and children can grow up in peace and safety."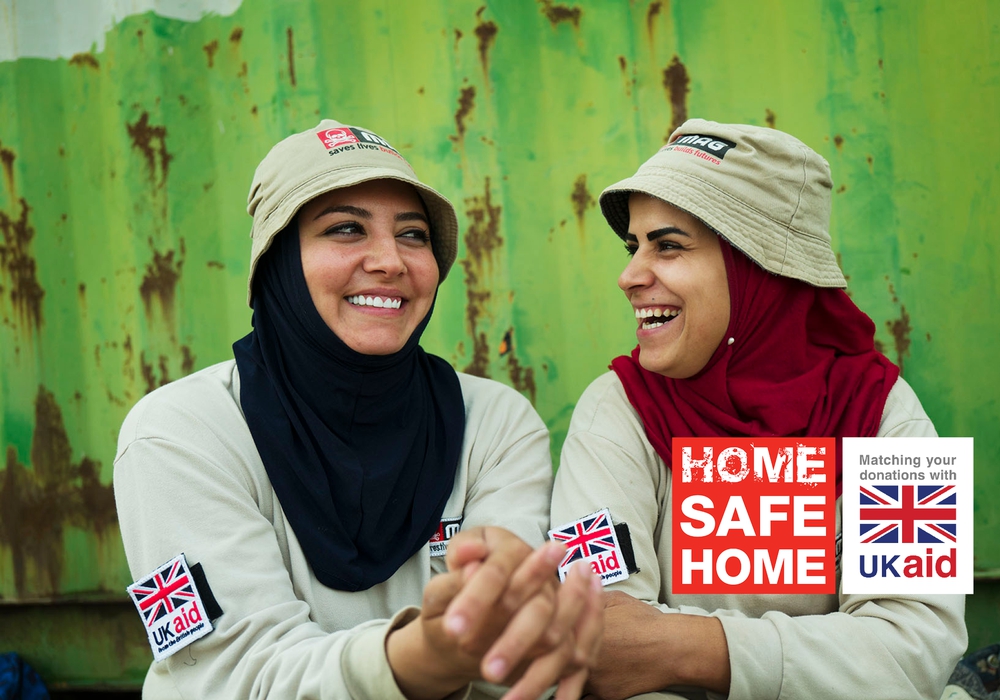 Many of MAG's demining teams have personal experience of conflict and use this as their motivation for clearing land. Nazy Osman, is a deminer working in Sinjar district, Iraq.
She said: "I decided to join MAG to support my community and clear the city that once was my home, after all the woes we've witnessed as Yazidi people."
Kata Makki, 40, has been working for MAG in Lebanon for three years. She said: "I am proud that I am saving lives by destroying landmines. My community is proud of me too. People are amazed when I tell them what I do."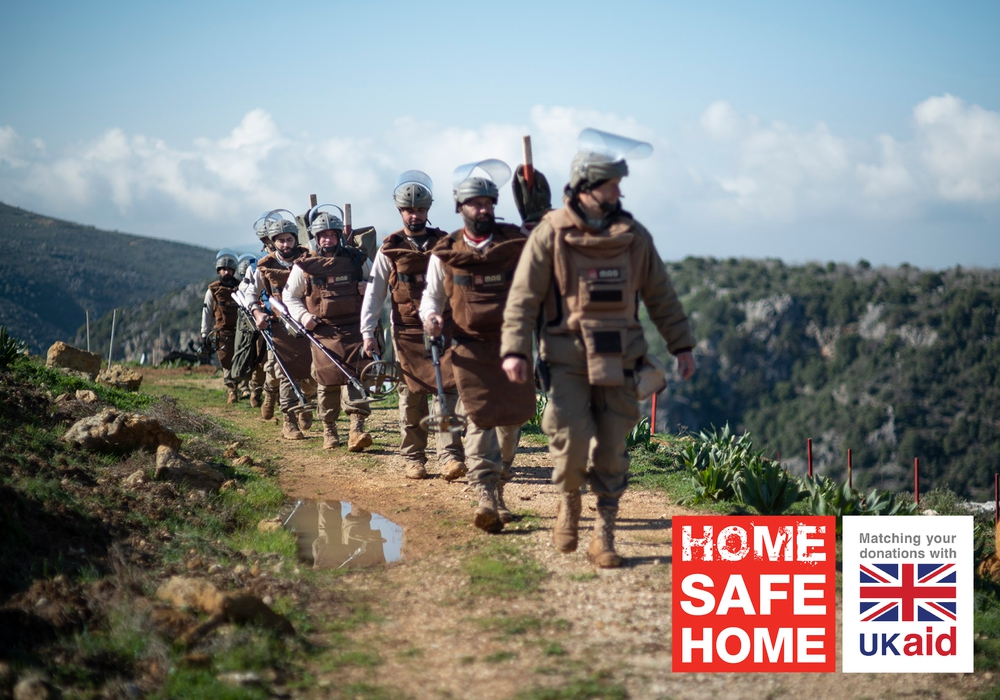 Give to our Home Safe Home appeal before 4 July 2019 and all public donations will be doubled by the UK government, making hundreds of homes safe again in Lebanon and beyond.
Matched funding will make homes safe again for people in Lebanon, while public donations support our wider work in conflict-affected communities around the world.
Home should be a safe place for everyone. Please donate today.