MAG deminers attended a moving ceremony in Sinjar, Iraq last month which saw the first opening of a mass grave containing victims of ISIS.
Nobel Peace Prize winner Nadia Murad, a Yazidi who escaped ISIS and who is a powerful spokesperson for her community, attended the ceremony in her home village of Kojo. The opening of the mass grave is the start of what will be a long process to find out the extent of the atrocities carried out by ISIS in the area.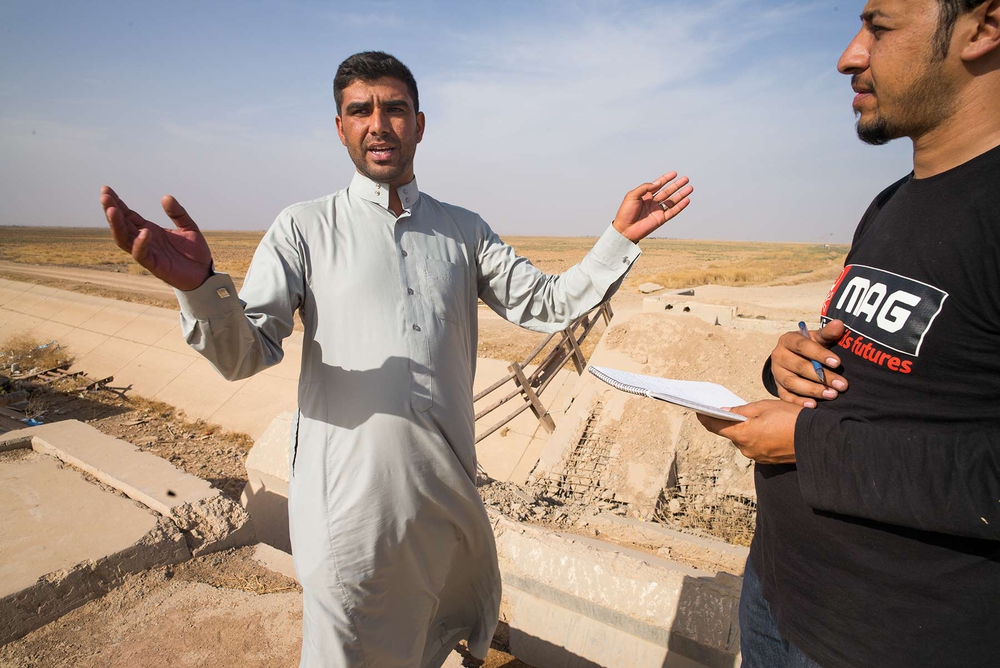 MAG is the only landmine charity operating in Sinjar District, and our teams made sure the grave site was clear of landmines ahead of the ceremony and excavation work starting. ISIS booby trapped many mass graves in Iraq, and clearing these mines to allow forensic work to start is a small, but very important, part of our work to help communities recover from conflict.
Delegates from MAG including de-miners and Iraq Country Director Portia Stratton then attended the moving ceremony on 15 March ahead of exhumation work starting.
ISIS brutally targeted the Yazidi community in the region and hundreds of men and women are believed to have been executed when ISIS took over in 2014. Country Director Portia Stratton says: "We were proud to be represented at such an important and moving event. ISIS has devastated communities in Sinjar and for many of our de-miners in Sinjar working for MAG is a tangible way they can play a part in helping their communities start to recover."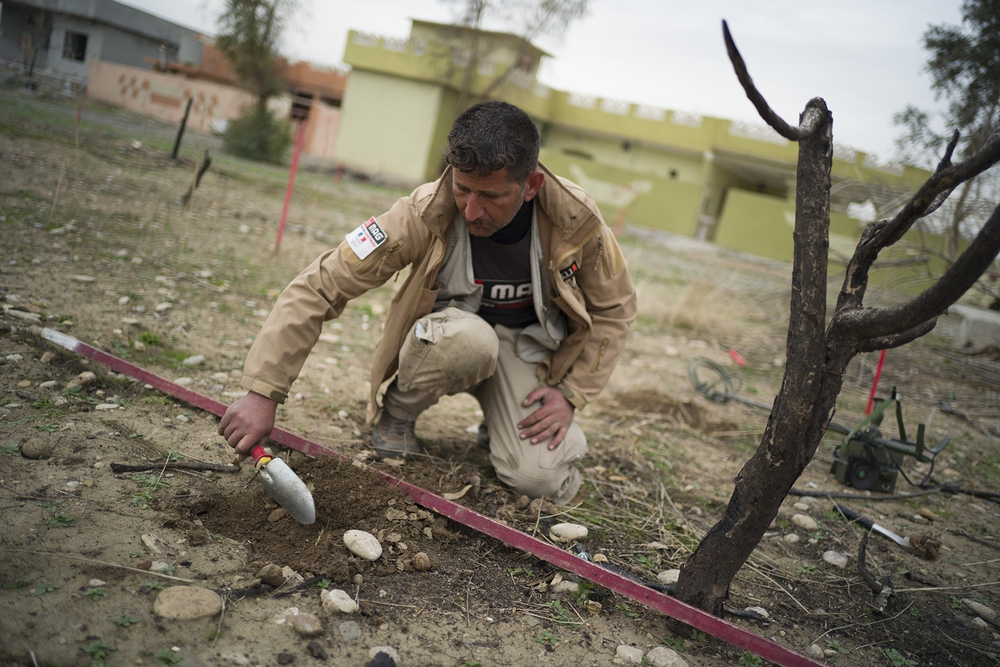 The need for mine clearance to help make homes and communities safe again following the retreat of ISIS is huge – so much so that at the start of this year MAG took on 30 more de-mining trainees from Sinjar district. The new trainees come from the Borek, Sinuni, Gohbal and Doger districts in the North and the Algahtanya, Sinjar city and Khanassor sub-districts in the South.
Training started with a one week detector training course, the candidates then moved to our training school to undertake a 4 week high risk search course. The new teams have increased the capacity of our Sinjar manual clearance operations by around 45%.
Each additional trainee recruited thanks to the generous support of our donors can make a huge difference to the amount of land that can be cleared by landmines.
A team of six people can clear an average of 1,000 sqm per day so our additional five teams will be able to clear a minimum of an extra 1,000,000 sq m of land in Sinjar each year.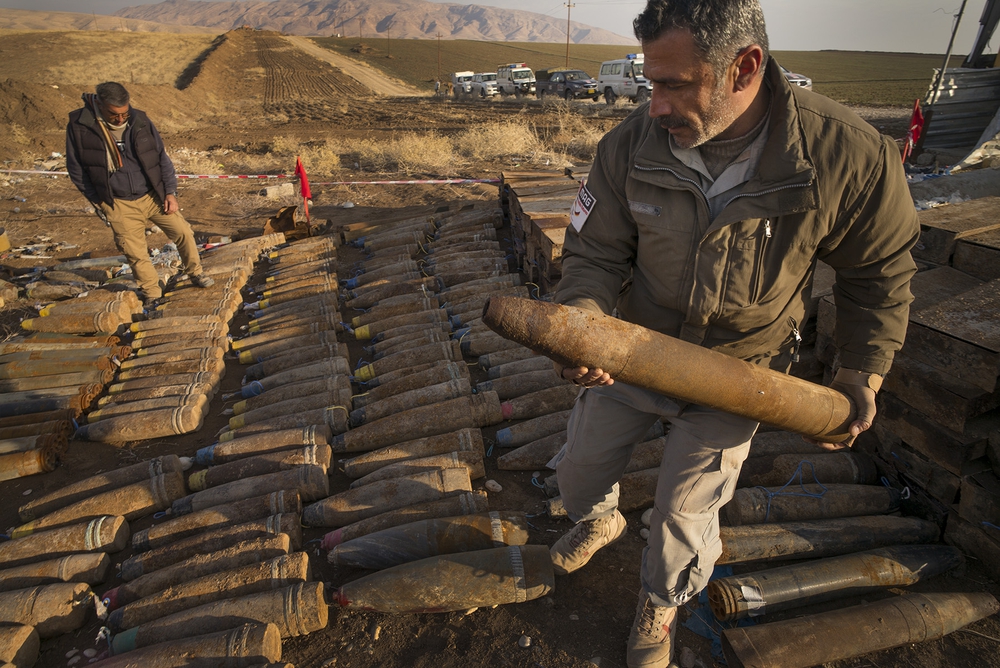 With your help we can clear even more landmines in Iraq, including in Sinjar. When landmines are cleared, homes can be homes again, allowing children to grow up in peace and safety and communities to begin building a future free from fear.
Give before 4th July 2019 and all public donations to our Home Safe Home appeal will be doubled by the UK government, making hundreds of homes safe again and helping us train more de-miners who can help their communities recover from conflict.
Match funding makes home safe again for hundreds of people in Lebanon, while public donations support our wider work in conflict-affected communities in Iraq and elsewhere.