Laos is the most heavily bombed country in the world, per capita. Between 1964 and 1973 over two million tonnes of bombs were dropped on the country – that's one tonne for every person living in Laos at the time. More than 250 million cluster bombs were dropped, but over 30 per cent didn't explode. An estimated 50,000 people have been killed by unexploded bombs, 20,000 since the war ended. Almost half have been children. This deadly legacy continue to threaten the lives of thousands of communities across Laos.
Since 1994 MAG has worked with Lao authorities to find and destroy more than 250,000 unexploded bombs. At the community level, our teams also work to raise awareness of how to recognize, avoid and report the bombs that are killing and maiming people. The message is simple: don't touch it, don't move it and call the hotline.
The data gathered so far suggests that a minimum of 2,000km² of land will need to cleared – an area far bigger than Greater London. All of the agencies working in Laos have teams – including mobile teams who can respond directly to calls – that are finding and destroying the bombs in priority areas agreed with communities and the government.
In 2008, MAG cleared the land in and around a primary school (pictured) in Xieng Khouang province in the north-east of the country. The head of a missile, three unexploded bombs and a rocket were found in the playground as well as over 400 bombs in the forest area behind the school.
Today, a new school building has been constructed and 139 children attend the primary school. Teacher Siphandone Bounma said: "Now the area is safe, the teachers can safely take the children into the forest to learn about nature. The school also generates income from planting corn and vegetables and we plan to plant coffee next year."

Now it is free from landmines, every morning, nine-year-old Sia Suya leads her Grade 4 classmates exercising in the yard (pictured below).
Over 25 years, MAG has been able to check and declare safe 72km² of land – an area twice the size of Oxford – as well as clearing cluster munitions, or "bombies" as they are known locally, from large areas. MAG staff also find hand grenades, mortars, rocket propelled grenades and "big bombs," weighing more than an average motorbike, are still found regularly.
To make the land safe, every inch of land needs walking over with a team carrying specialized metal detectors. Sometimes machines are used to clear areas with heavy vegetation. Every piece of metal as big as half a piece of bombie needs to be excavated, confirmed if dangerous then destroyed. MAG now has more than 900 staff in 54 teams in Laos working year in, year out to make land safer.
Last year, MAG teams helped free almost 30,000 people from the fear of unexploded bombs by clearing their gardens and farms.
In the past a lot of clearance work was done by men. In recent years however, MAG has recruited, trained and deployed an increasing proportion of women.
Manixia (pictured below) is our most senior national staff member in Laos, who manages over 200 people.
Manixia has been at MAG since 2007. Step by step she has progressed her career, starting as a technician then became deputy team leader, then supervisor, and eventually Provincial Operations Manager.
Manixia wants to use her success to inspire other women to break down stereotypes and become leaders in their field. Here is her advice: "Have confidence in your ability and be yourself. Don't be afraid to ask for help."
MAG staff also give risk education sessions that help to raise awareness of how to recognise, avoid and report unexploded bombs. This decreases the likelihood of accidents, particularly among children whose natural curiosity can mean they are more at risk. Only 10 years ago, up to 300 people a year died or were injured from unexploded bomb accidents throughout the country. Through community, school and now teacher training colleges, there is a widespread understanding of how to avoid risk-taking behaviour. The casualty rates have tumbled as a result, this year in Laos there have been just seven reported accidents with nine casualties.
In 2007, MAG cleared Mr Jer Blong Ya's (pictured below) land in Nonghet village, Xieng Khouang. This allowed him to expand his farm and he now grows sweetcorn, cucumbers and taro. In 2019, he harvested ten tonnes of sweetcorn which he sold, meaning he can now build a new house and support his family.
In 2019, MAG marks its 25th year of working in Laos and from 26 October to 7 November 2019, a photography exhibition will be open in Vientiane to show-case both the work being done and the resilience of the communities living within this contamination for over 40 years. MAG also has visitor centres in Xieng Khouang and Vientiane and in November 2019, will open a third visitor centre in Thakhek, Khammouane province.
MAG's work wouldn't be possible without the support of donors and governments from around the world who fund our work – in particular the Norway, the United States and UK governments – which has allowed MAG to put more teams into the field and speed up the survey and clearance.
Laos has an ambition to eliminate all possible unexploded bombs casualties by 2030. The Lao government is working on a plan to achieve this – but it is clear that sustained investment is needed to free all communities from the deadly legacy of a conflict that ended almost half a century ago.
MAG's impact in Laos
Land released by deminers and machines
70,118,664m2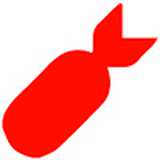 Landmines & unexploded bombs destroyed
250,121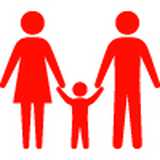 Direct beneficiaries
1,029,938