The world changed when the first confirmed cases of Covid-19 were recorded outside of China.
Almost nine months later, millions of people still face an unprecedented threat from a Covid-19 pandemic that is shifting daily.
Among the most vulnerable to the crisis are the communities that also face the deadly legacy of conflict and the daily threat of landmines and unexploded bombs because of poverty-related health issues and the fragility of local health and care systems.
Throughout these challenging times, MAG's priorities have been threefold: the health and safety of our staff and the communities in which we work; our commitment to continue delivering our work wherever possible; and our wider responsibility to help limit the spread of the virus.


To ensure our vital humanitarian work didn't grind to a halt because of Covid-19, MAG introduced strict new health and safety measures in the countries in which we can operate and have innovated in the countries in which we can't.
Physical distancing, face masks, temperature checks and increased access to in-field sanitation stations are just some of the measures which have allowed MAG to resume its operations in all but two of the 26 countries where we operate.
Thanks to these measures, the enormous effort and commitment of our staff and the continued support of our donors, MAG has been able to continue our lifesaving work freeing communities from fear.
In July, the impact of work continued to rise towards levels comparable with the previous year, despite the challenges of Covid-19.


In July 2019, MAG teams across the world made safe over 8 million square metres of land, removed over 12,695 landmines, unexploded bombs and other explosive threats while delivering 5,746 mine risk education sessions to affected communities.
In July 2020, MAG made safe over 6 million square metres of land, found and destroyed 11,846 explosive threats, and delivered 1,092 mine risk education sessions.

MAG impact in July 2020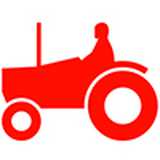 Land released and safely returned to communities
6,090,603sqm
Landmines and other explosives threats destroyed
11,846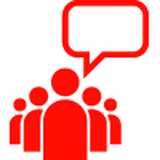 Risk education sessions delivered
1,092
We want to take this moment to celebrate our hard working teams across the world that have got us back to this point.
We are not back to 'normal', however. Delivering face-to-face mine risk education is one of the areas of our work that is proving most difficult to continue on a large scale. The threat of Covid-19 makes it too dangerous to hold large community or school gatherings.
Instead, our community liaison teams have worked with great agility to adopt new ways to deliver vital and lifesaving risk education messages.
In Iraq, for example, where our mine clearance teams are currently unable to operate owing to Covid-19 restrictions, MAG staff have taken to the phones.
Covid-19 restrictions have seen Yazidi families in Iraq feeling forced to return to their homelands in Sinjar. The region was the scene of brutal crimes against the Yazidi people under ISIS occupation in 2014.
Sinjar is still littered with the deadly and indiscriminate improvised mines ISIS left behind.

MAG aims to telephone each of the 500 families that are believed to have returned to Sinjar during the pandemic. In the first week of the project, MAG community liaison staff spoke to more than 100 families, helping them to recognise, report and avoid the dangerous explosive threats.
Building on a successful pilot launched in October last year, MAG has also invested in new digital capacity to help expand our remote risk education project across the world.
Working with social media advertising tools, MAG will look to digitally deliver specially tailored and targetted mine risk education messages to more than 10 million people in 5 countries.


We must all hope that the threat of coronavirus will diminish; but when it does, the threat of landmines and unexploded ordnance will still be there for more than 60 million people around the world.
And the presence of landmines will only exacerbate the socio-economic damage which Covid-19 threatens.
MAG is driven by innovation and we will not stop our work until that threat from landmines and unexploded bombs is eliminated and we thank our supporters – host governments, donors, partners and the general public – and our staff for continuing to stand by us until it is.
We may not be back to normal and we don't know what a 'new normal' will look like when we get there. But what we do know is that when we stand together, we can achieve so much: global challenges require global partnerships and global collaboration.