On October 10th 1997, MAG was jointly awarded the Nobel Peace Prize. 25 years on, I share some thoughts on progress made since then and the challenges that remain.
Anniversaries are often moments of mixed emotion – and the 25th anniversary of MAG being honoured as a co-recipient of the Nobel Peace Prize is no exception.
There is huge pride at what we, our partners and the communities where we work have achieved: clearing landmines and freeing communities from fear. But there is much regret – and anger – that so much more needs to be done and that those who perpetuate armed violence are still resorting to the most indiscriminate weapons.
In 1992, MAG joined forces with Human Rights Watch, Medico International, Handicap International (now Humanity and Inclusion), Physicians for Human Rights and the Vietnam Veterans of America Foundation to form the coalition International Campaign to Ban Landmines (ICBL).
Five years later, in 1997, our coalition was supported by more than 1,000 organisations around the world and we received that year's Nobel Peace Prize in recognition of the fact that our collective campaigning had resulted in a new international treaty to ban the use of landmines.
The adoption of the Mine Ban Treaty – signed by countries in December 1997 – marked a turning point in reducing the humanitarian suffering caused by landmines, with increased global attention thanks to the support of Diana, Princess of Wales. It was the first-ever international disarmament treaty with a humanitarian focus.
Today, more than 80% of the world's countries have joined the treaty and the work to achieve a universal ban on landmines and cluster munitions continues in earnest. More than 30 states have been declared free of landmines since 1997, and countries like Sri Lanka and Zimbabwe are likely to join that list in the next few years. The UK was one of the most recent states to declare itself landmine-free when the final mines were destroyed in the Falkland Islands.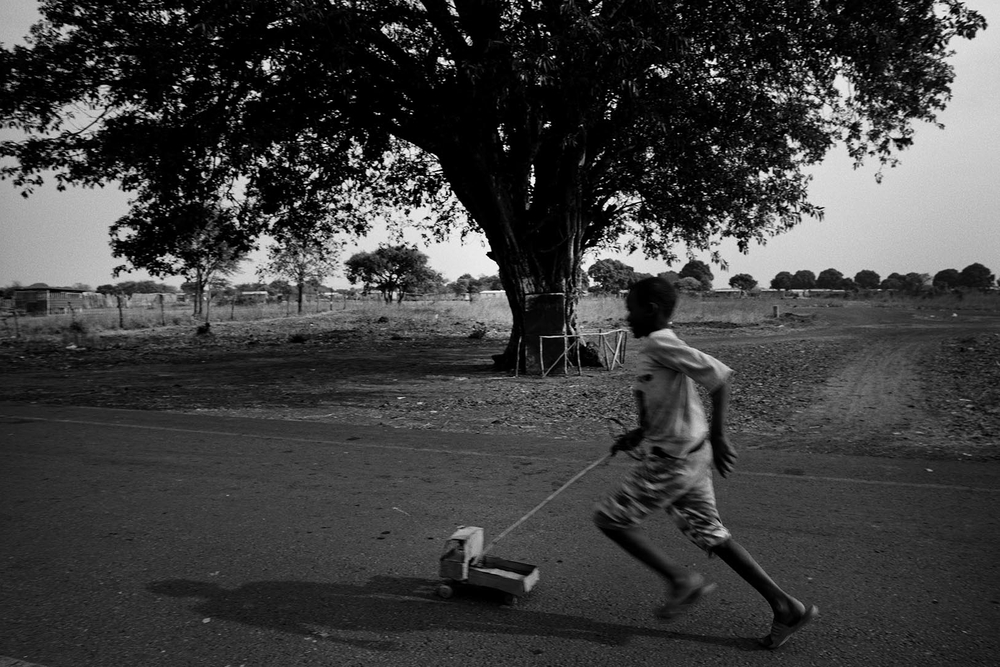 A young boy in Angola. Photo by Sean Sutton
Twenty-five years on, the countries that signed the treaty and the organisations that supported it regard the treaty as one of the most successful disarmament agreements of all time. Here at MAG, we have worked in almost 70 countries and today employ a team of almost 6,000 people, most of them drawn from the communities where clearance work takes place.
Thanks to their bravery, technical skill and innovation – and with the support of governments, partners and other supporters – we have supported more than 20 million people to rebuild their lives and livelihoods after war.
In 2021, MAG released 85,232,344 m2 of land back to communities. We destroyed over 67,796 land mines, cluster munitions and unexploded bombs, and over 2,940,000 weapons or ammunition.
But in those 25 years, war has changed in many ways and conflict continues to create new challenges. We have seen over the last decade the proliferation of improvised landmines and other explosive devices, posing new challenges that MAG and the mine action community continue to adapt and respond to.
Recent conflicts in Iraq, Ukraine and Syria have resulted in extensive use of landmines and explosive weapons that requires urgent humanitarian attention and will impact communities for years. These new threats emerge alongside the ongoing work to support communities in countries like Angola and Zimbabwe to recover from historic conflicts. While there has been much progress in many of these countries, there is still a huge task ahead to finish this work – work that can only be completed with the sustained support of the international community and the committed engagement of national authorities.
Increasingly, wars are being fought in towns and cities leading to a disproportionate number of civilian casualties. When explosive weapons are used in populated areas, nine out of ten people killed or injured are civilians. The need to remove and destroy landmines, cluster munitions and unexploded ordnance is no less urgent than it was 25 years ago. Members of the ICBL, including MAG, still have a vital role to play in driving forward the mission to create a safer world. Around 60 countries are contaminated with landmines and unexploded ordnance, and tens of millions of people live with the risk of death and injury as a result. In Ukraine alone, it is estimated that one third of its territory will need to be cleared of mines and explosives in efforts that could take decades.
So 1997 was a tipping point in galvanising support for the issue of eradicating landmines globally. The impact of that treaty reminds us of the critical role that international legal frameworks can play in the alleviation of human suffering.
Next month, the world's governments will have the opportunity to take another important step in the protection of civilians in conflict when they sign a political declaration to limit the use of explosive weapons in populated areas. We hope this will usher in another era of positive change with a greater commitment towards strengthening the protection of civilians from the use of explosive weapons and preventing their devastating effect on communities.
The work, efforts and momentum to protect civilians affected by conflict must continue until all communities can live without fear.