This beautiful island experienced a civil war that spanned more than three decades between the LTTE (Liberation Tigers of Tamil Eelam) and the Sri Lankan Armed forces. This dark period in the history of Sri Lanka has left behind many scars. One such scar is the exploitation and contamination of areas in the north and east of the country, due to landmines and unexploded ordnance.
A large number of landmines were used to defend borders and territories during the civil war, specifically in the northern & eastern provinces covering, Vavuniya, Mannar, Kilinochchi, Mullaitivu, Batticaloa and Trincomalee.
MAG, together with the Sri Lanka Army, has been actively involved in systematically locating, removing and disposing landmines and unexploded ordnance over the past two decades. These efforts are to support Sri Lanka to achieve its goal of becoming a mine-free nation as soon as possible.
During the past three decades a significant number of civilians living in the northern and eastern provinces have been displaced due to the civil war. Most of them have migrated to refugee camps in India, while others remained in camps in Sri Lanka run by the Sri Lankan government and NGOs in the humanitarian sector.
Following the culmination of the civil war in 2009, the majority of civilians who were in refugee camps returned in large groups to reoccupy their homeland and restart their lives in a peaceful environment. This triggered a sudden demand for land occupation and the government had to ensure people's safety before releasing land for rehabilitation purposes.
The livelihoods of most civilians living in the northern and eastern provinces are mainly based on agriculture and livestock development. Conducting systematic landmine clearance of the contaminated land as soon as possible is therefore a top priority. This is vital to begin housing development projects and other basic infrastructure such as schools, roads, irrigation systems for farmlands, hospitals, and other industries to support the income of the civilians who have been displaced due to the war.
Clearing landmines and releasing most of the contaminated agricultural land back to civilians for farming would simultaneously increase the rice production of the country. Nearly 50% of the national supply of paddy is harvested in the north and east of the country and exported to other granaries across the island.
Apart from landmine clearance, MAG also supports humanitarian activities to uplift the livelihoods of low-income earners and create more job opportunities for those affected by war.
Since the land has been cleared we don't have that fear and can

walk in confidence.

ThavamalarSri Lanka
Since setting up operations in 2002, MAG has been actively involved in locating and clearing landmines and other unexploded ordnance in the war-afflicted areas of the island. Over the years, MAG has gained recognition and accreditation by the government of Sri Lanka to support the task of landmine clearance and to realize Sri Lanka's goal of becoming mine free.
Our expert technical teams and community liaisons teams work in close collaboration with the local population to identify possible contaminated land and carry out systematic technical surveys.
As we have released a considerable area of land, the scale of our operations will gradually reduce in the years ahead. In order to prepare for this eventuality, this is the first programme within MAG where we have introduced a solution to support staff transition to new roles. This involves a skills development programme, which will enable our talented workforce to find employment in other sectors and industries. These activities include financial literacy training, language training, construction industrial training, computer and information technology literacy programme, agriculture training, and women's empowerment projects.

Over the past two decades MAG has released over 52.5 square kilometers of land and cleared more than 63,714 mines and 28,187 unexploded ordnance in Sri Lanka. In order to successfully complete our mission of releasing safe land back to communities in the north and east of the country, we look forward to the continued support and assistance of all our international donors and partners.
Our results in 2022
Land released by deminers and machines
1,905,639sqm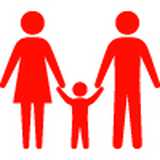 People directly supported
1,992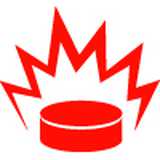 Landmines & unexploded bombs destroyed
5,482