Since 2017, MAG has been conducting dedicated Physical Security and Stockpile Management (PSSM) activities in Peru. Currently, the team is implementing a 'Conventional Weapons Destruction Programme' and additional activities to enhance the national capacity for securely stockpiling and managing weapons. These efforts reduce the risk and impact of unplanned explosions.
MAG strongly believes that weapons and ammunition management assistance should be tailored to specific local environments. Therefore, since October 2017, MAG's country team has carried out a series of joint assessments with national authorities and in cooperation with the US Military Assistance and Advisory Group (US SOUTHCOM / MAAG).
Following these assessments, it was clear that efforts should be made to enhance the national PSSM capacity and reduce the risk and impact of unplanned explosions at munitions sites, as well as the consequences of weapons and munitions being diverted to the illicit arms trade. Unplanned explosions and arms proliferation both have a devastating humanitarian impact, and cause socio-economic challenges, insecurity, and other negative impacts. Both of these issues represent a tangible concern in Peru and in the wider Latin America and Caribbean region.
To date, thanks to US Government funding, MAG has assessed several ammunition storage facilities all over Peru and has safely destroyed over 1,000 US tons of obsolete or surplus munitions and small arms ammunition (SAA), including man-portable air-defense systems (MANPADs) and anti-tank guided missiles (ATGM) in partnership with the Peruvian Army.
Moreover, Explosive Ordnance Disposal (EOD), small arms light weapons cutting, and ammunition storekeeping training courses have been provided to 90 Peruvian Army personnel since 2017.
We have signed Memoranda of Understanding (MoU) with key national authorities. The main objectives of these agreements are to reduce the danger caused by arms, ammunition, and weapons proliferation in Peru and throughout the region, and also improve national ability to sustainably and safely handle all present and potential hazards.
For instance, in 2021 a MoU was signed with the National Superintendence for the Control of Security Services, Arms, Ammunition and Explosives for Civilian Use (SUCAMEC). As a result of this successful collaboration, MAG has destroyed more than 400 US tons of seized pyrotechnics which were stored for a long time in warehouses nearby a residential area. Thanks to the elimination of these hazardous items, unplanned explosions and fires in urban areas have been avoided.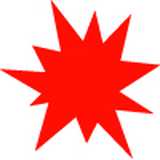 Small arms destroyed
3,660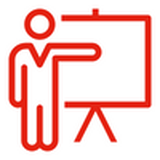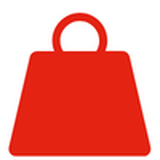 Tons of explosives items destroyed
192
*Unplanned Explosions of Munition Sites