MAG established an office in Guinea in 2017, and that same year, we were able to destroy 68 tons of obsolete or unstable ammunition in the country, helping to protect the local population from devastating unplanned explosions.
Guinea struggles with the control of state-owned weapons and ammunition due to its location in a region marked by continued political instability, porous borders, and historic armed conflict in neighbouring countries such as Sierra Leone and Liberia.
Existing storage facilities and armouries were built during the colonial period and fail to meet international standards and good practice. There have been three unplanned explosions at munitions sites since 2001, including in 2017. Existing ammunition depots are located too close to populated areas, including in the capital Conakry, as urban areas have expanded and the previous security perimeters are now obsolete.
These unplanned explosions at munitions sites have a devastating effect on the population living in surrounding areas. Excess and unsecured ammunition can also be deviated into the illicit arms trade or into the hands of non-state armed groups.
To date, we've destroyed 68 tons of unstable ammunition from stockpiles in the Kindia region, reducing the risk of harm to local people from unplanned explosions.
We also assess weapons and ammunition storage sites, build and rehabilitate armouries and train national security forces in weapons and ammunition storekeeping and management.
MAG has supported the authorities in a rapid response to an unplanned explosion at a munitions site in Conakry, where 1.3 tons of scattered munitions were safely transported and destroyed.
Our results in 2019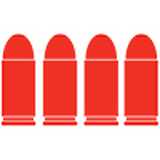 Small arms ammunition destroyed
103,140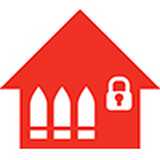 Small arms light weapons training courses
2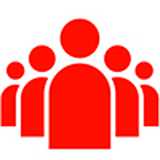 Ammunition storekeeping training attendees
12