What is happening in Lebanon?

Lebanon is a small country, half the size of Wales, and land is scarce. The pressure to find safe places to live and work has grown, with the estimated 1.2 million refugees who have fled from the conflict in Syria to Lebanon, with many living near dangerous minefields.
With 400,000 mines packed densely on the border between Lebanon and Israel, it is a dangerous place to live. For many people in Lebanon, home is a place where parents fear for their children's lives every day.

Hassan lives with his family in rural Lebanon, where he farms sheep. When Hassan's sons were tending the sheep there was an explosion. Abdullah, just seventeen years old, was tragically killed. His younger brother, Ismael, survived but lost both of his legs.
"There was an explosion. I could see my sheep but not my kids. I ran and shouted but there was no response. I could see one of my sons was dead. I pray you never in your life have to see anything like this".
Just two months later Ismael's twin brother, Abed, picked up a metal ball lying on the ground, resulting in an explosion that drove shards of metal into his body. He lost a lot of blood but thankfully Abed survived.
Home feels far from safe for Hassan and his family. He knows this could happen to another child – another of his children – any day, any hour, for as long as the mines remain.
Our results in 2022
Land released by deminers and machines
1,847,442sqm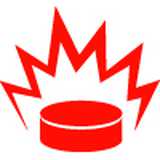 Landmines & unexploded bombs destroyed
9,007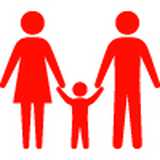 Direct beneficiaries
10,190

Everyday 15 people are killed or injured by landmines and unexploded bombs across the world. More has to be done to stop this threat. We need to come together and take action.
Our deminers risk their lives to find and destroy landmines and unexploded bombs so that they can remove them and stop further casualties. They are driven by a determination to give their own communities - their friends and family - back a life of safety, sometimes decades after the conflict ended.
Continued conflict across the world means our deminers are more vital than ever.
Even when the fighting ends, landmines and unexploded bombs remain — causing death, injury, and suffering for decades to come.
It is not fair and it is not right that families will be trapped in fear long after conflict ends.
No one should live with the legacy of war.