This year MAG is 30 years old. Since 1989, MAG has been on the frontlines clearing landmines and unexploded bombs and helping communities recover from conflict. In three short decades, we have worked in 68 countries to deliver a safer future for more than 18 million women, men and children affected by violence, conflict and insecurity.


MAG was born of emergency aid worker and army veteran Rae McGrath's military experiences in Afghanistan and time spent working with humanitarian NGOs. He witnessed first-hand the horrific impact landmines and unexploded bombs had on civilians and how they paralysed attempts to reconstruct communities post-conflict.

Rae returned to the UK determined to do something to help the communities affected by landmines across more than 60 countries from Afghanistan to Zimbabwe. The Mines Advisory Group (MAG) was formally established in 1989.
MAG's early years were spent helping countries such as Afghanistan and Cambodia, which were heavily contaminated by landmines, to establish a clear view of the scale of the problem and what needed to be done.
In 1992, MAG removed its first landmines. The organisation's first humanitarian demining mission was in Iraq, working to clear the legacy of the Gulf War which saw hundreds of minefields laid across the Kurdish regions of the country.

MAG's work in Iraq demonstrated the life-saving impact and desire for humanitarian landmine clearance. It allowed MAG to expand its operations to Angola, Cambodia and Laos.
It was also in 1992 that MAG joined forces with the NGOs Human Rights Watch, Medico International, Handicap International, Physicians for Human Rights and the Vietnam Veterans of America Foundation to form the International Campaign to Ban Landmines (ICBL).
Thanks in no small part to Princess Diana's visit to Angola, the ICBL achieved its ambitious aim to ban the production and use of anti-personnel landmines when 122 countries came together to sign the Mine Ban Treaty in Ottawa in 1997. Subsequently, MAG was the co-recipient of the Nobel Peace Prize for its role in the campaign.
As the new millennium dawned, MAG expanded operations into Vietnam, Lebanon, Sri Lanka and the Democratic Republic of the Congo. MAG's expertise has been in ever-greater demand in the intervening years, especially in the immediate aftermath of conflict where many traditional aid agencies struggle to get access. MAG sent emergency response teams into Lebanon and Gaza in 2009.
Almost 20 years on from the signing of the historic Mine Ban Treaty, the changing nature of conflict has raised the spectre of a new landmine emergency. The presence of ISIS in Iraq and Syria has resulted in a landmine crisis the scale of which has not been seen for decades, making worse an already complex humanitarian crisis. MAG has responded to the emergency by deploying teams to make land and communities safe for the refugees and internally displaced people desperate to return home.
In 2017, MAG co-founded the Landmine Free 2025 campaign with fellow landmine clearance NGO, The HALO Trust. The campaign was launched at Kensington Palace with Prince Harry, who has followed in his mother's footsteps by bringing attention to the global landmine problem.

This year, not only are we celebrating 30 years of MAG as a humanitarian organisation we're also marking 25 years of working to clear landmines and unexploded bombs in Angola and Laos and 20 years in Vietnam.
From a small operation in 1989, MAG has become a major international charity, setting new standards for humanitarian mine clearance and innovative approaches. Looking forward, MAG remains fiercely committed to creating a world that delivers a safe future for women, men and children affected by violence, conflict and insecurity.
Ultimately, we hope that in another 30 years there is no need for MAG to exist at all.
30 years of impact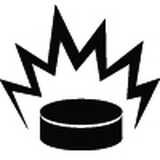 Landmines and unexploded bombs destroyed
5,353,000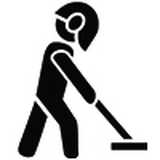 Land released by deminers, dogs and machines
5,853km2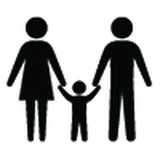 Direct beneficiaries
18,000,000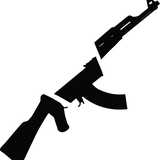 Weapons destroyed
293,000
Over the past 30 years we've worked across 68 countries to clear the world of indiscriminate weapons of war. We will not stop until the 60 million people forced to live with the threat of landmines and unexploded bombs can live, work and play without fear.
Donate today and help us to save lives and build futures.
Help us save lives and build safer futures
Your gift of £5 Your gift of £5 could give 'risk education' to children – the most important lesson they'll receive
Help us save lives and build safer futures
Your gift of £12 Your gift of £12 could fund a mine detection dog to sniff out deadly weapons
Help us save lives and build safer futures
Your gift of £20 Your gift of £20 could fund a MAG deminer for a day, making it safe for children to get to school
Help us save lives and build safer futures
Your donation will help save lives and build safer futures
Help us save lives and build safer futures
Your gift of £20 Your gift of £20 could help save a child from a hidden bomb
Help us save lives and build safer futures
Your gift of £40 Your gift of £40 could fund a deminer for one day
Help us save lives and build safer futures
Your gift of £100 Your gift of £100 could help train a deminer from the local community
Help us save lives and build safer futures
Your donation will help save lives and build safer futures